Building a Magento Website is a Lot Like Building a House
18th Jun 2014 by Todd Myers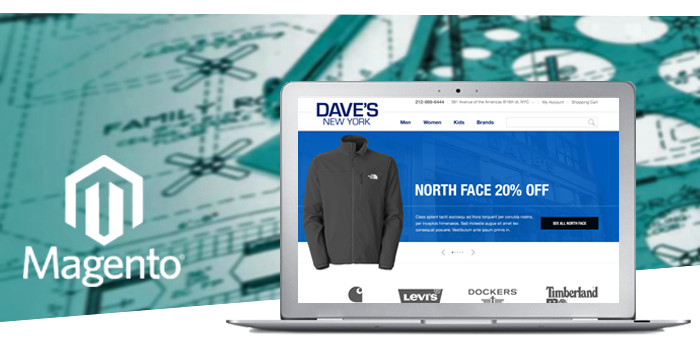 After building Magento websites for years, I've come to the conclusion that building a Magento website is a lot like building a house. I believe I have some experience here because I started working for my father's electrical business when I was only seven years old. Needless to say, I've wired hundreds of houses in my youth.
A Good House Starts With a Solid Foundation
I don't think anyone would argue that a good house starts with a solid foundation. Magento for us is that foundation. It includes the concrete and framing which everything else is built upon. Without it, you may find your website could literally crumble to the ground.
Crappy Craftsmen Build Bad Homes
Let's face it, anyone can go to Home Depot and buy the materials to build you a house. What differentiates a well-built home from a less-than-stellar house is craftsmanship. Craftsmen are experts at their trade and take pride in their work. They create homes with a level of quality that far exceeds the fly-by-night crews who build homes using inexperienced labor.
You Can Always Find It Cheaper
You would be amazed how many people would use inferior labor or materials just to save a few bucks. I learned a lot from my dad here who was absolutely unwilling to sacrifice quality for price. He would happily decline a job if it meant the finished product would not meet established codes, or worse, his expectations.
Bad Infrastructure Causes Shit to Happen
Not having the right servers, infrastructure and people can cause bad stuff to happen. I've been in many homes where some very bad things have happened. I've seen circuit panels completely burned out, homes destroyed and you guessed it, shit floating in a basement when a plummer screwed up the plumbing. Investing in the right infrastructure and people is essential to prevent excrement from floating your way.
The Details Are In the Finish
While a solid foundation with great framing, electrical and plumbing are vital, no one really sees these things. Instead, how consumers interact with your website turns out to be the most important feature. If their experience is terrible, much like when they walk into your new home, then you've failed. You need to spend sometimes what might seems like an inordinate amount of time to ensure your visitors' experience with your website is unforgettable or they may never visit again. Focusing on the details, the shoppability, and ease of use are the difference between creating a site that your customers like versus one that they love.
This post is dedicated to my father who is possibly the best, most honorable, man who ever lived.