Counterpoint Integration & Services You've Been Craving!
29th Sep 2021 by Todd Myers
On September 28, 2021, Modern Retail and Retail Control Systems teamed up to give a webinar about advanced integrations and services for Counterpoint.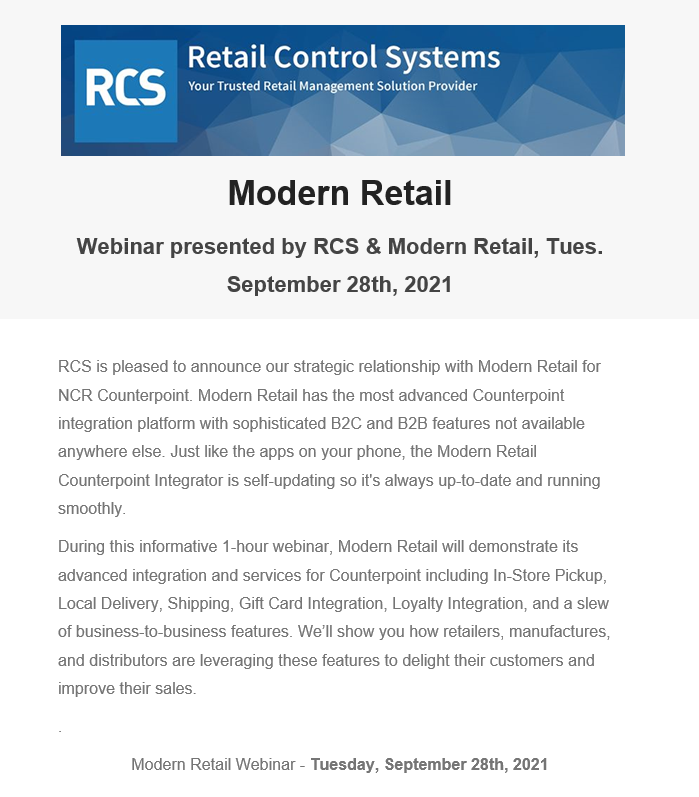 This webinar focused on Business to Consumer (B2C) and Business to Business (B2B) services customers have been craving for Counterpoint. In additional to getting Counterpoint integrated with BigCommerce, Shopify, WooCommerce and Magento, Modern Retail also has a plethora of B2C and B2B services. These services include:
B2C Services

Order Management


Curbside & In-Store Pickup
Local Delivery
Shipping
Distributor Integrations

Gift Card Integrations
Loyalty Integrations
PIM Integrations

B2B Services

Account Management
Order & Payment History
Product Pricing
Payments
Shipping
You can watch this webinar below.
Additionally, he are all the slides from the presentation.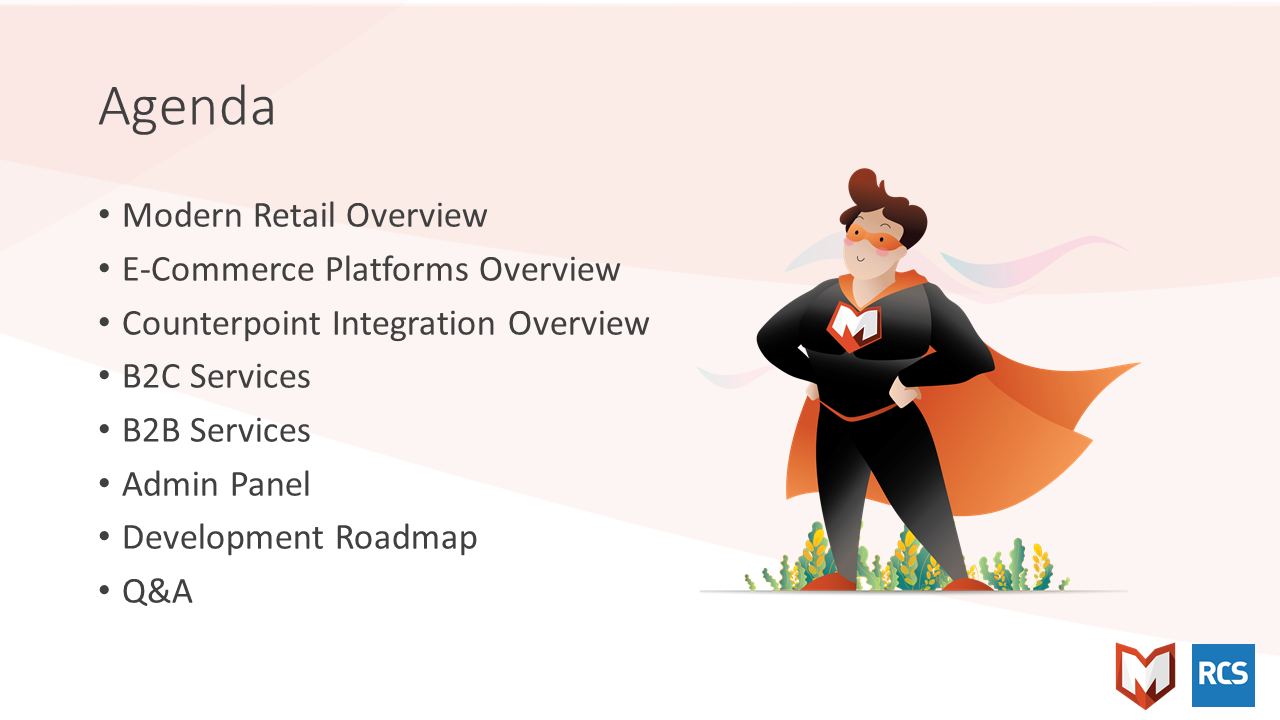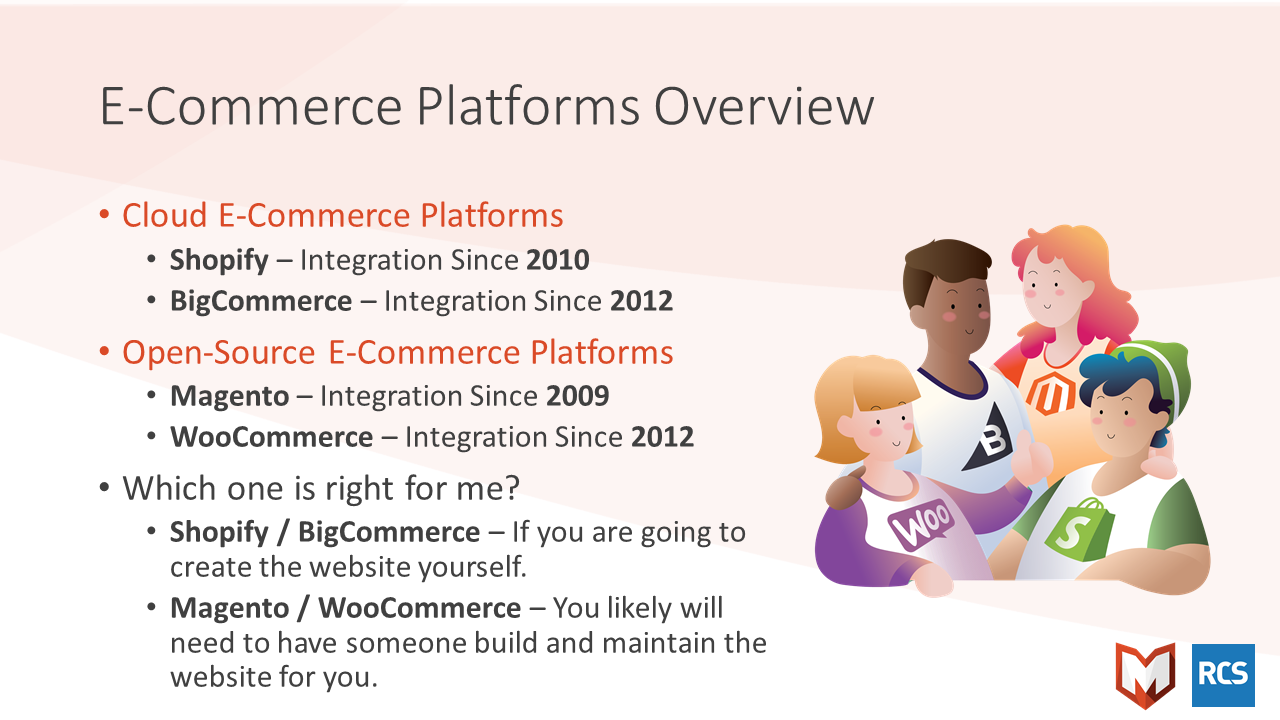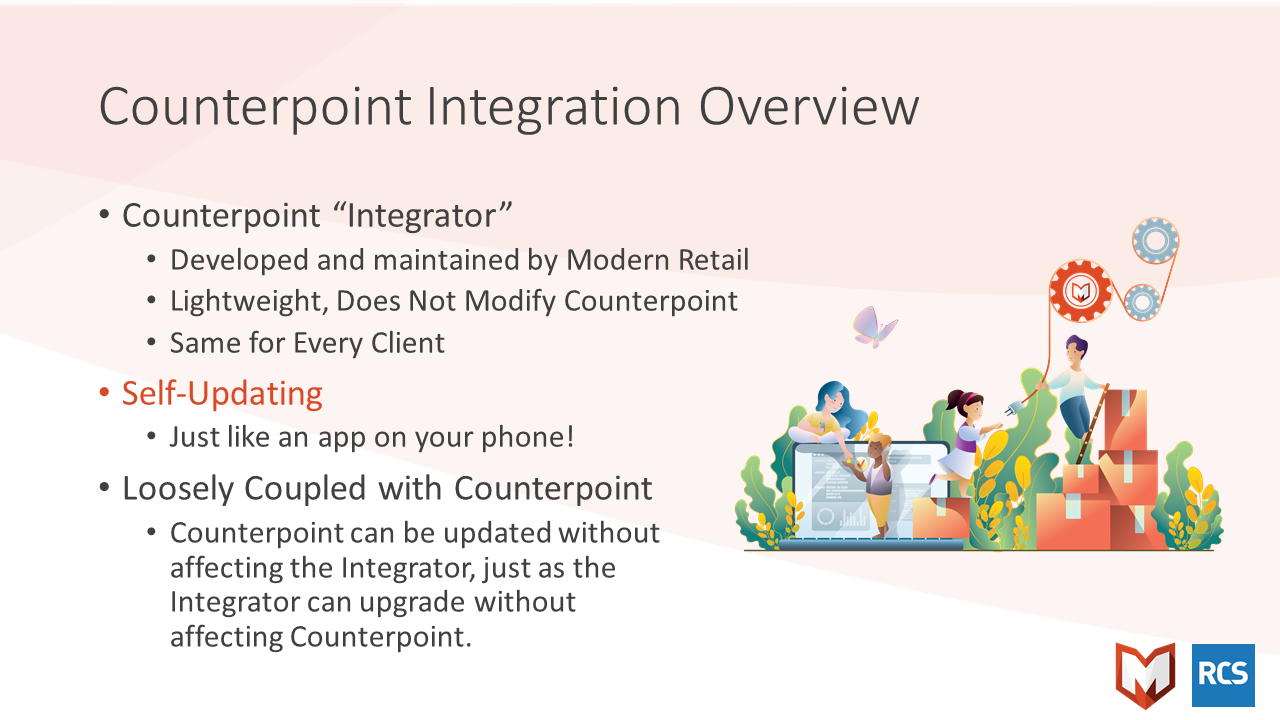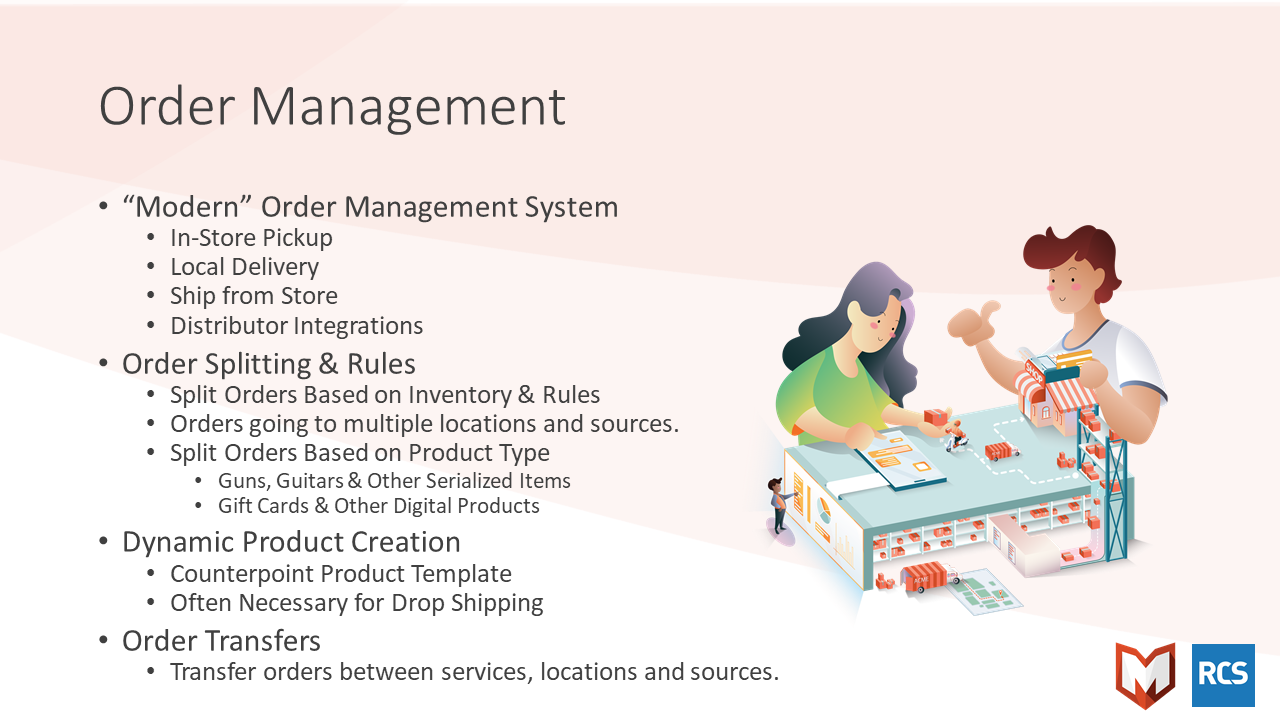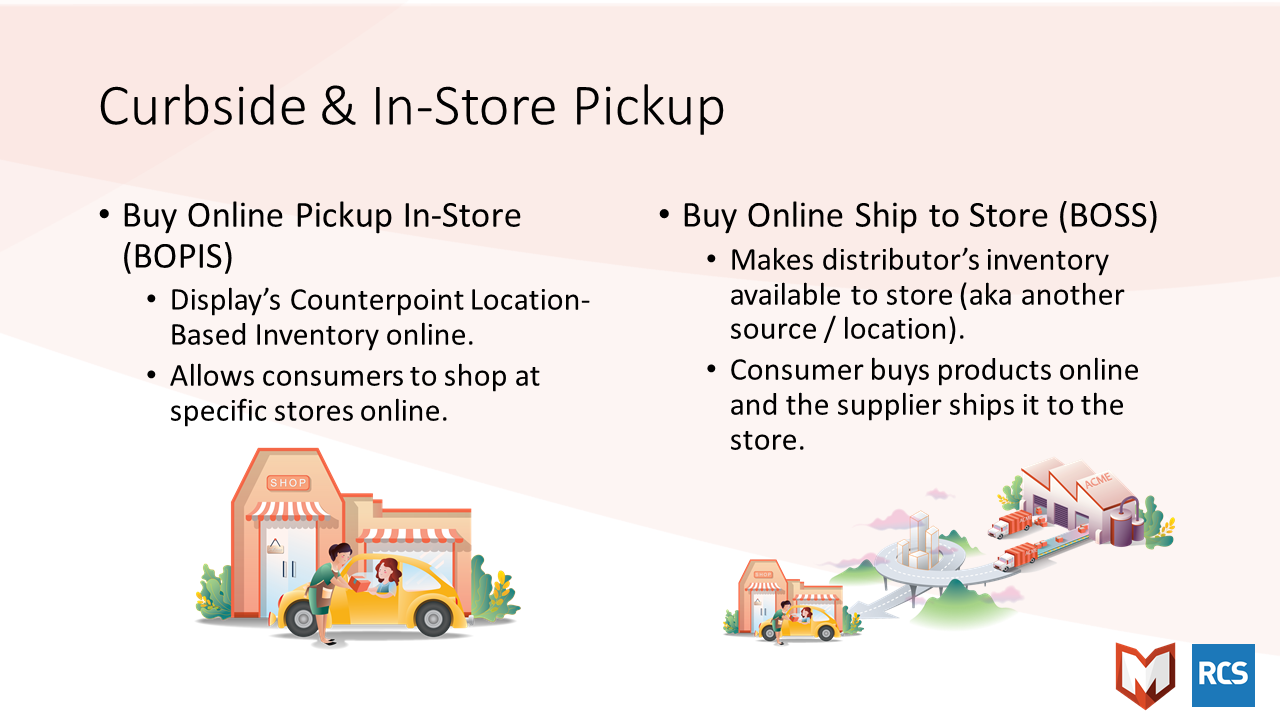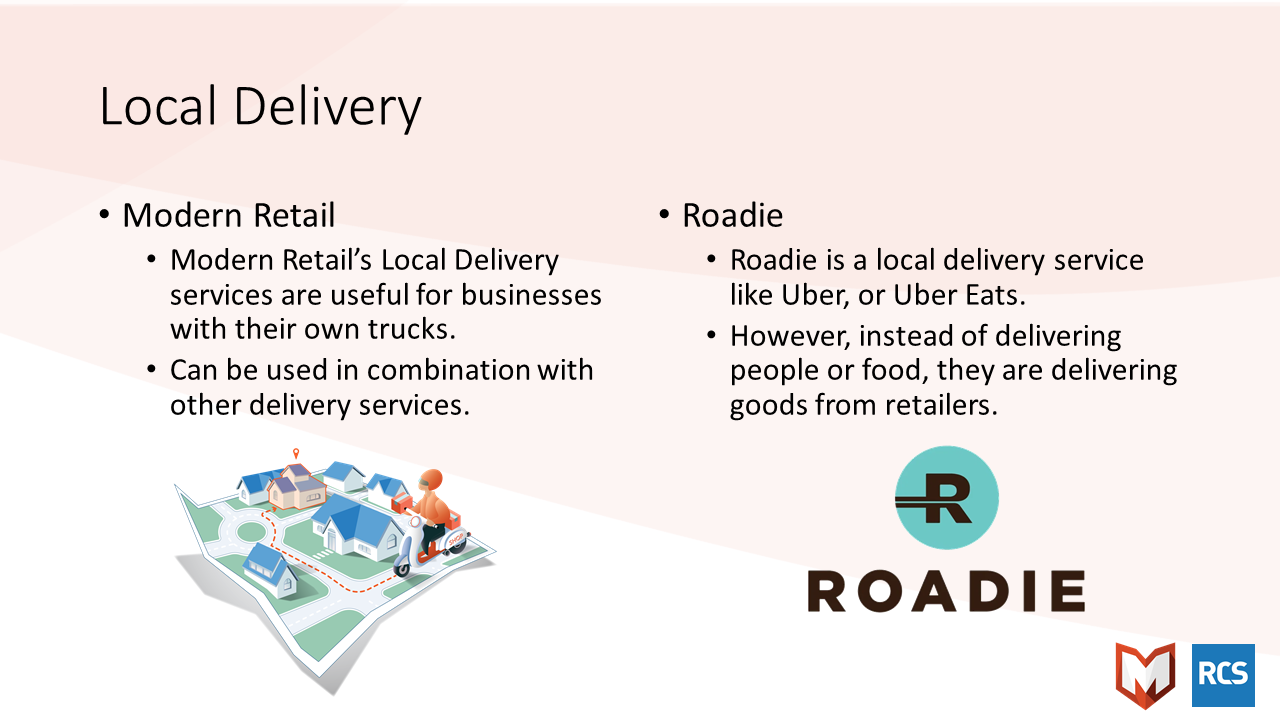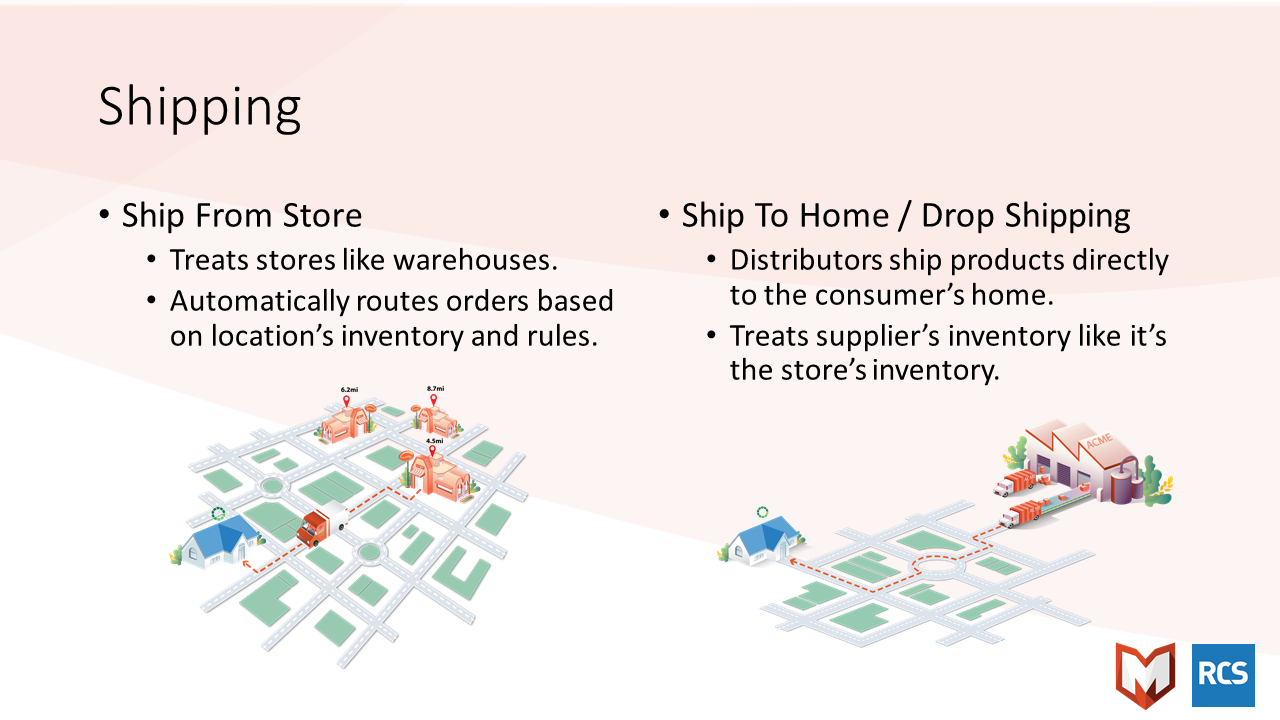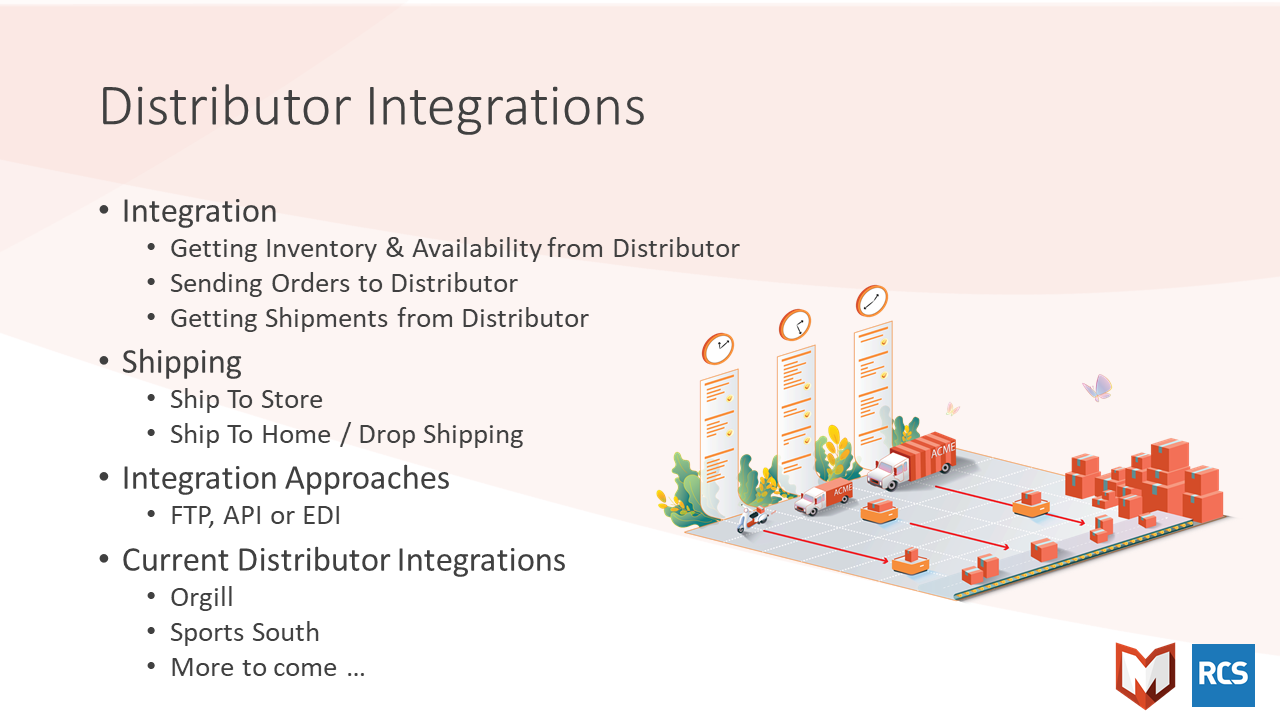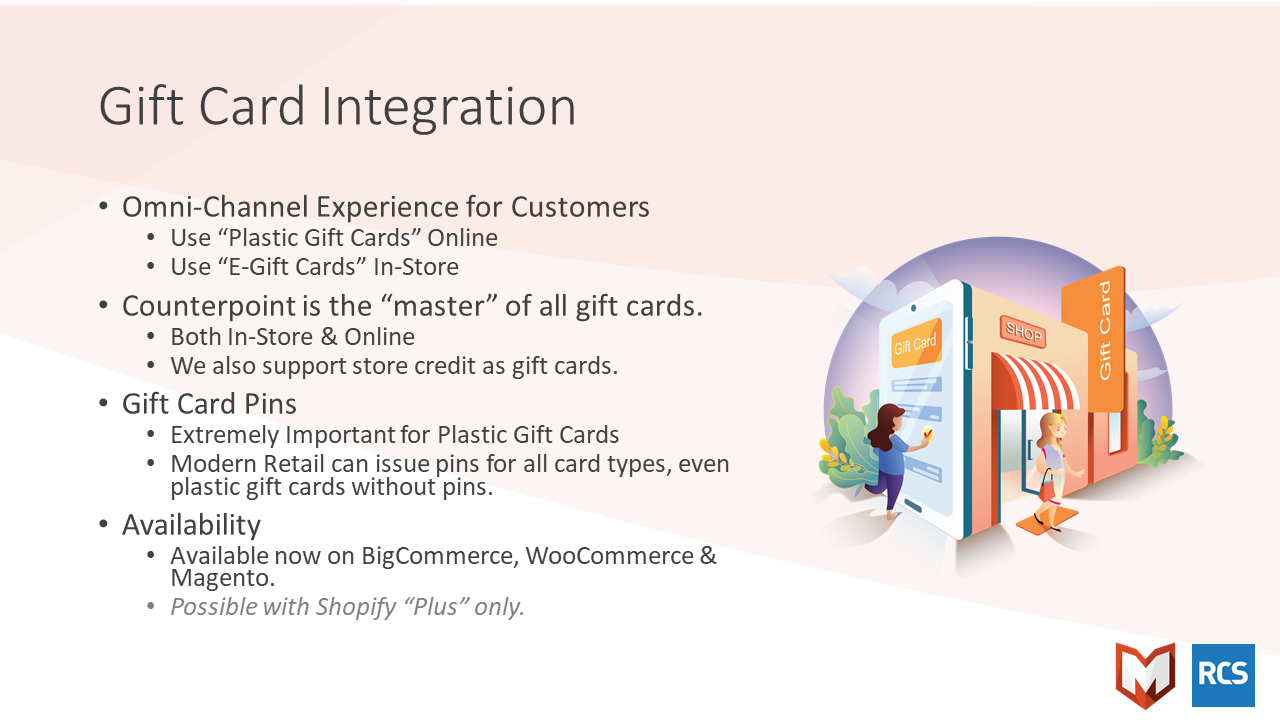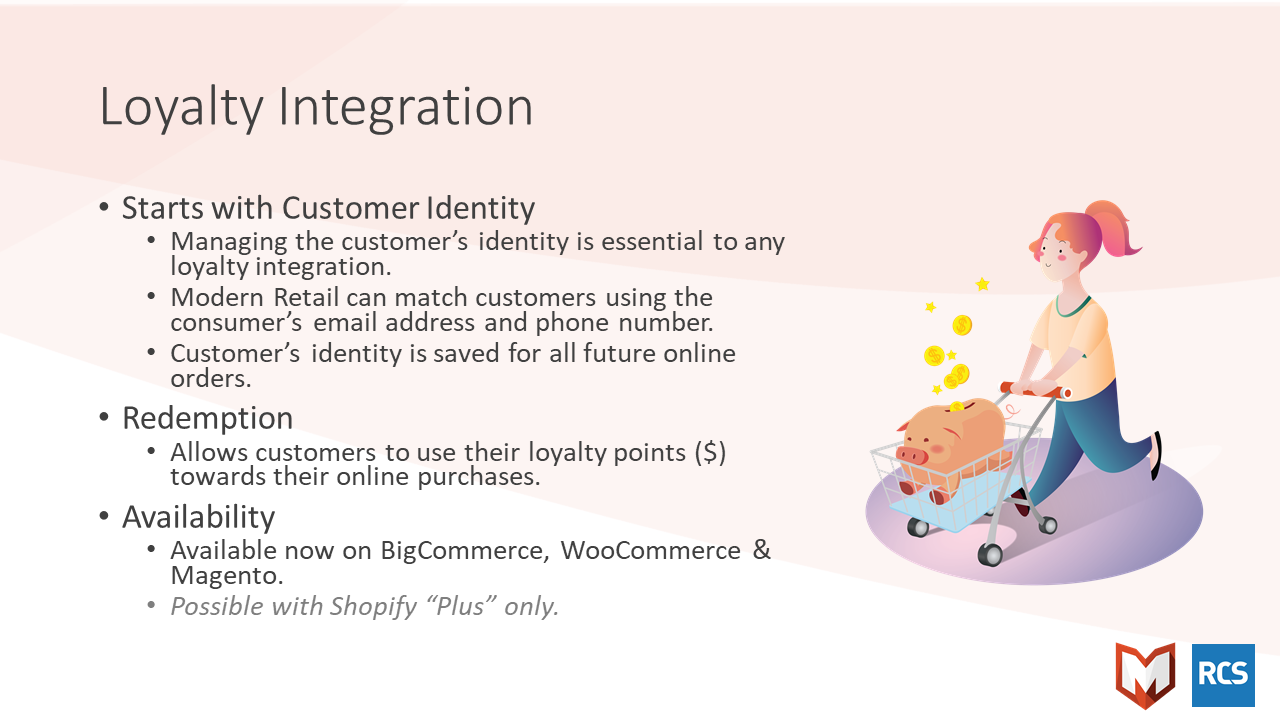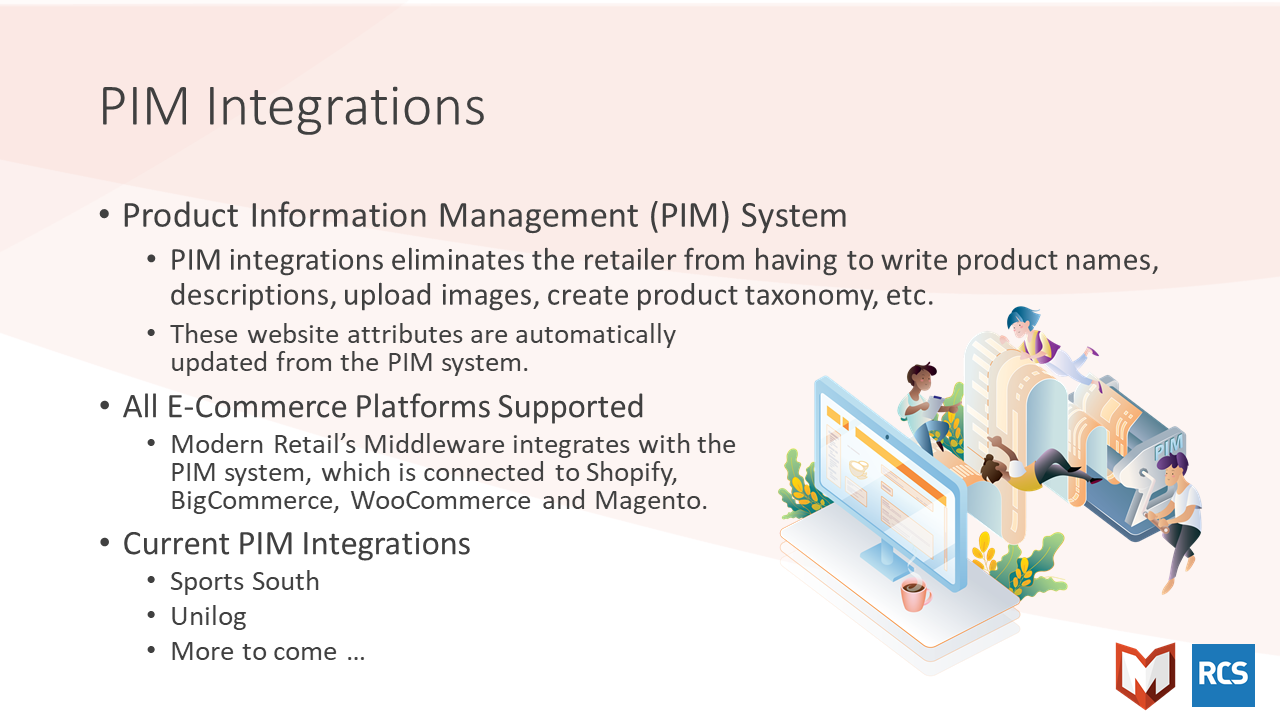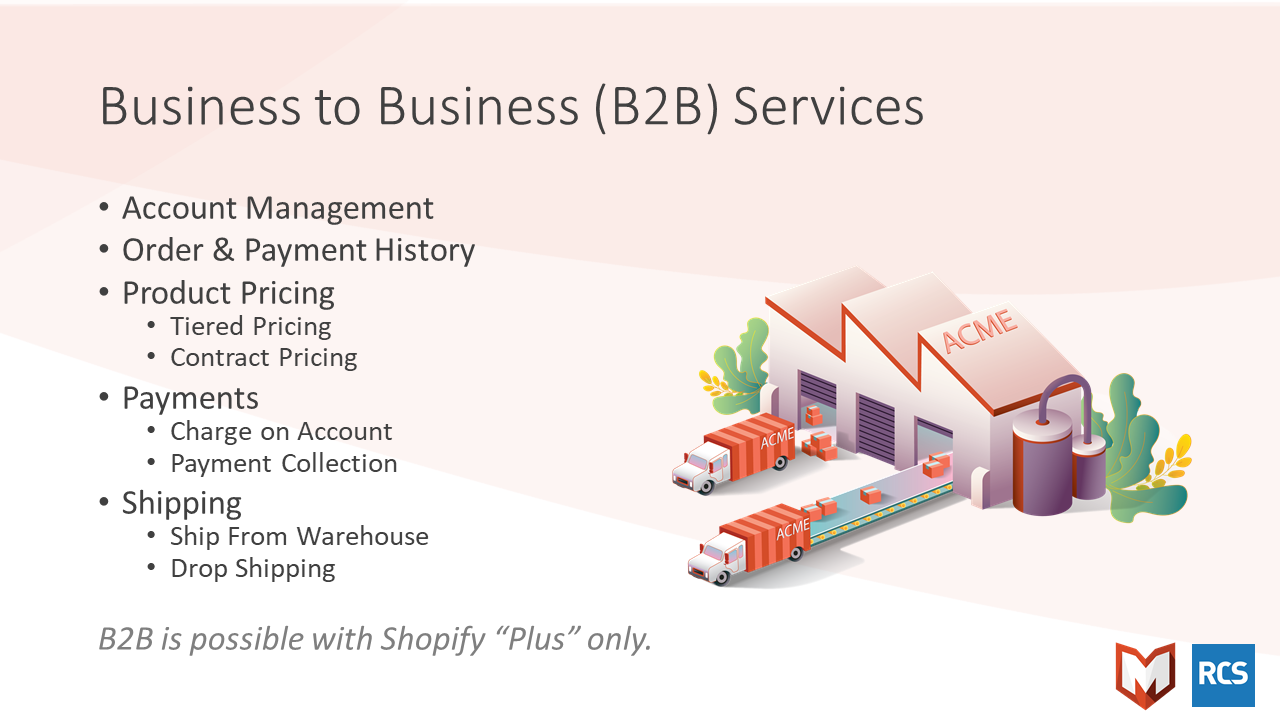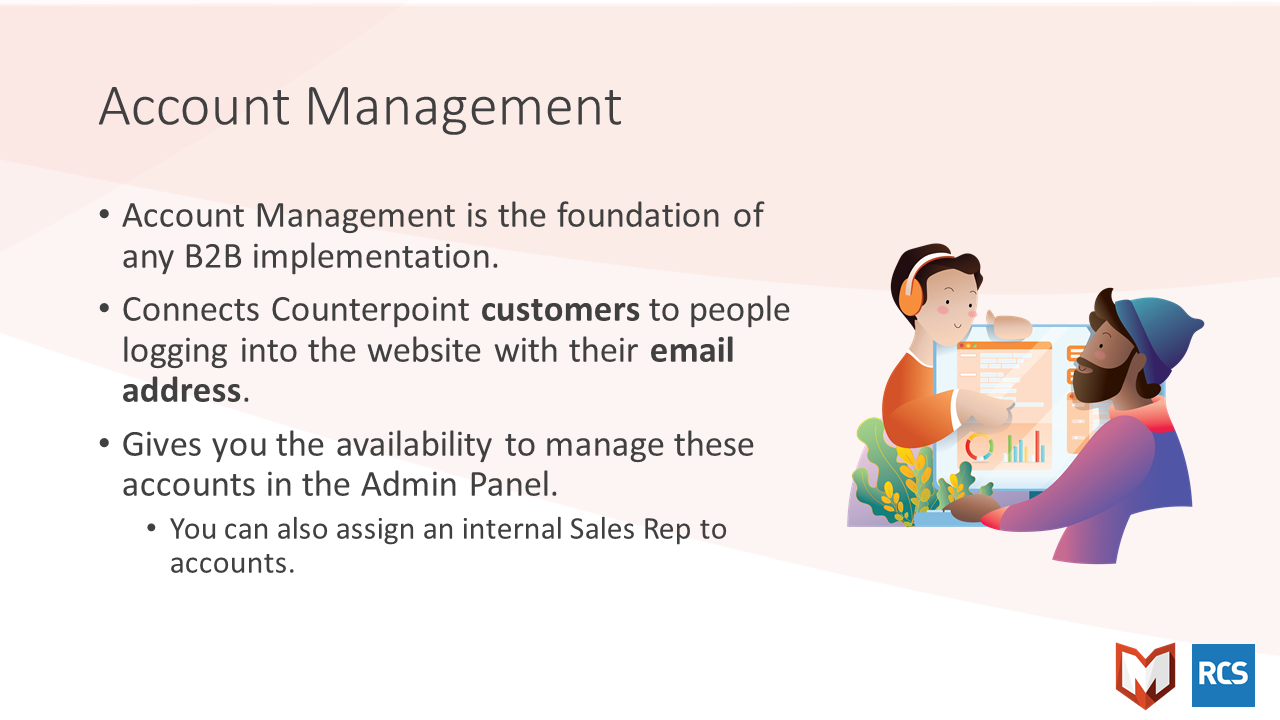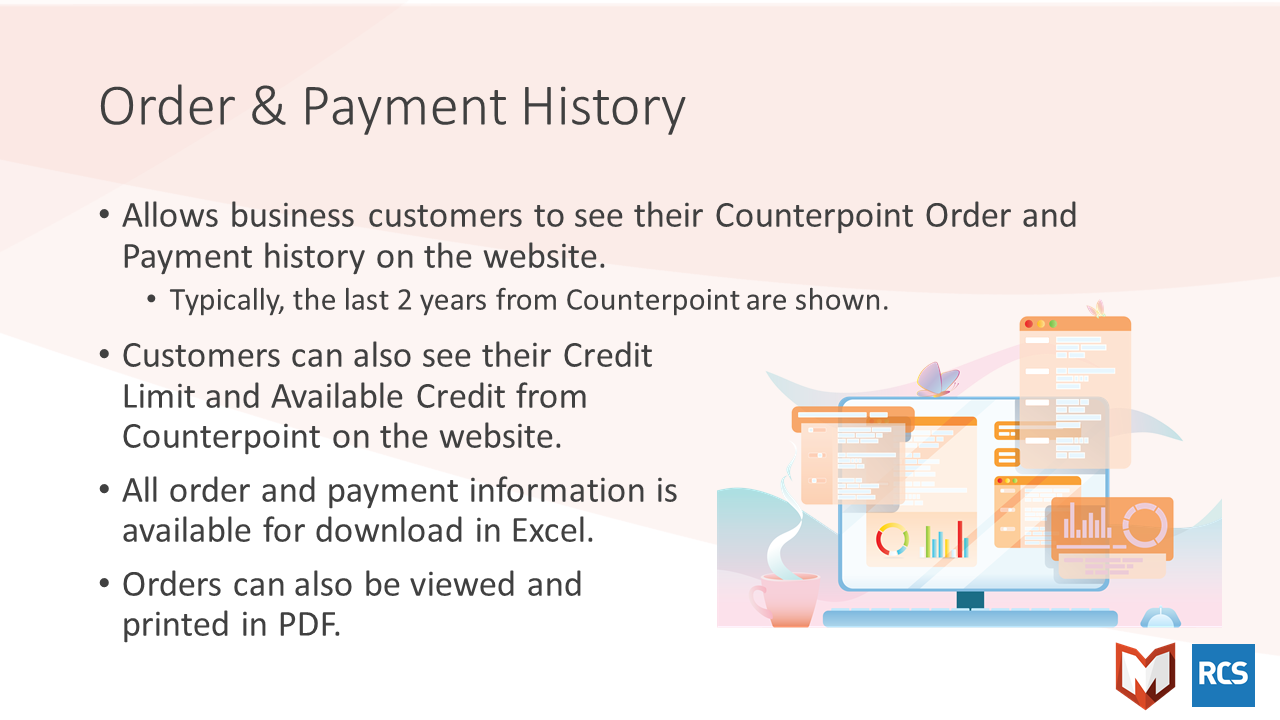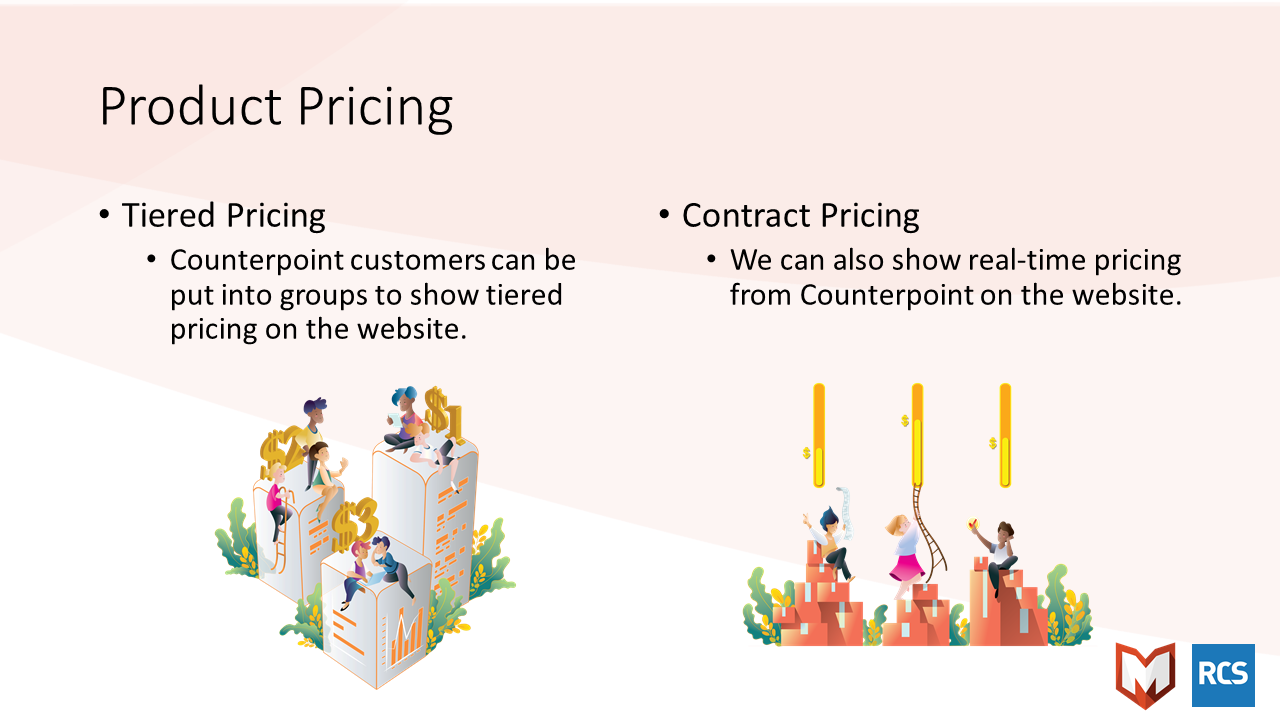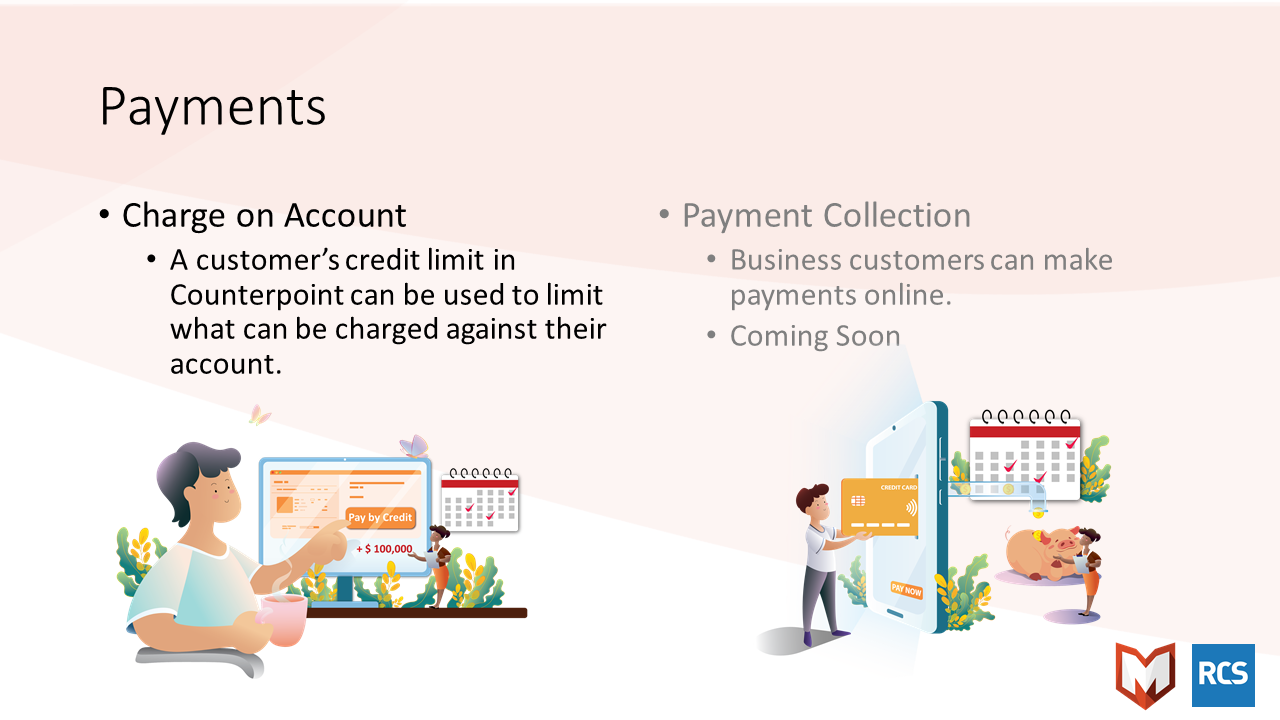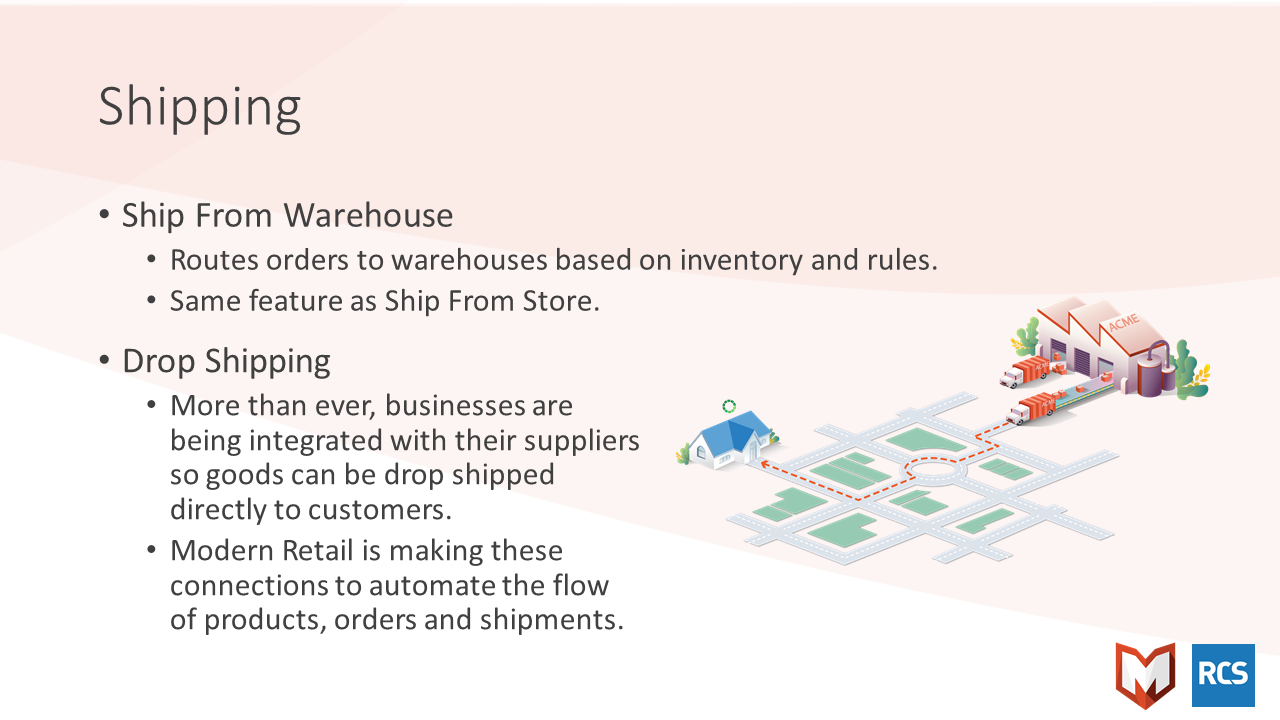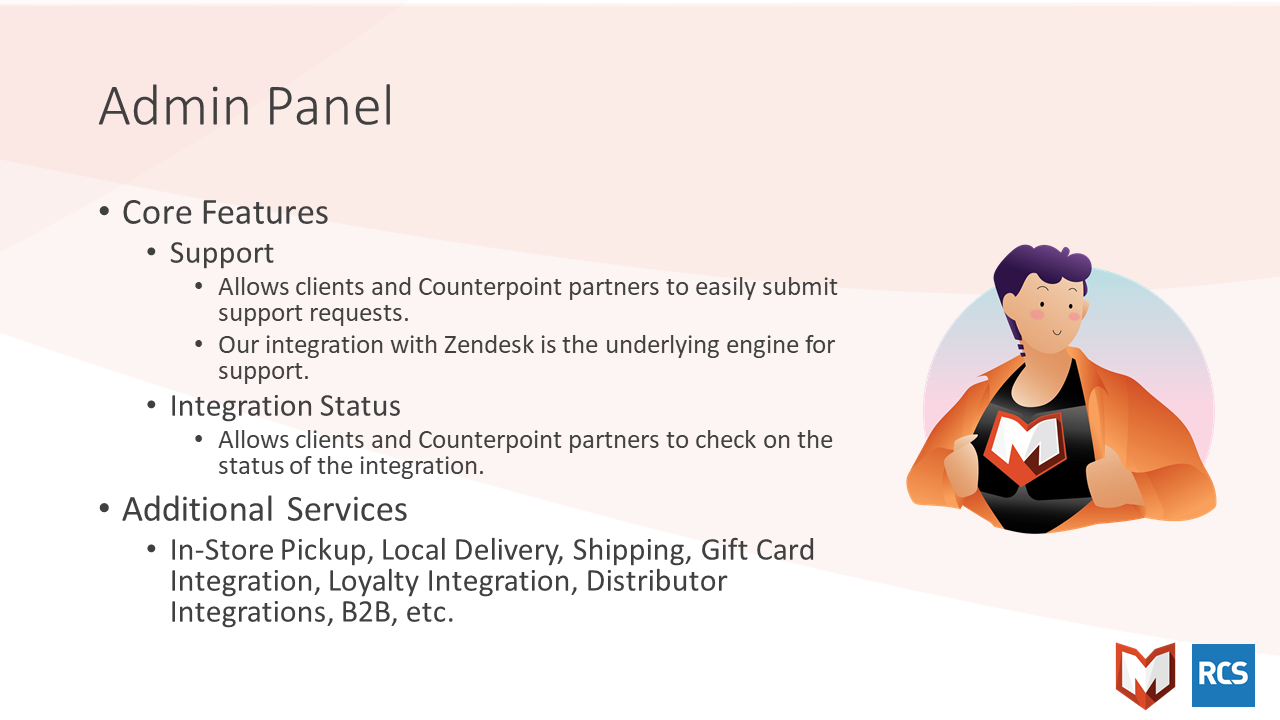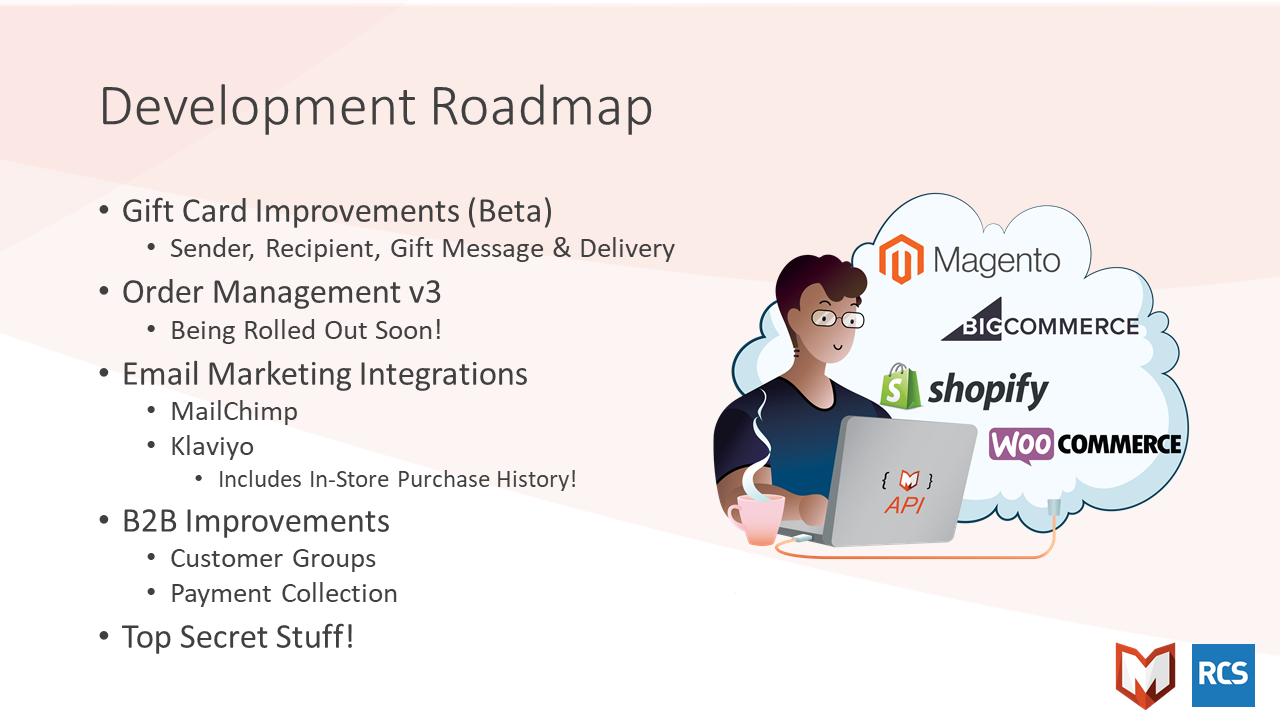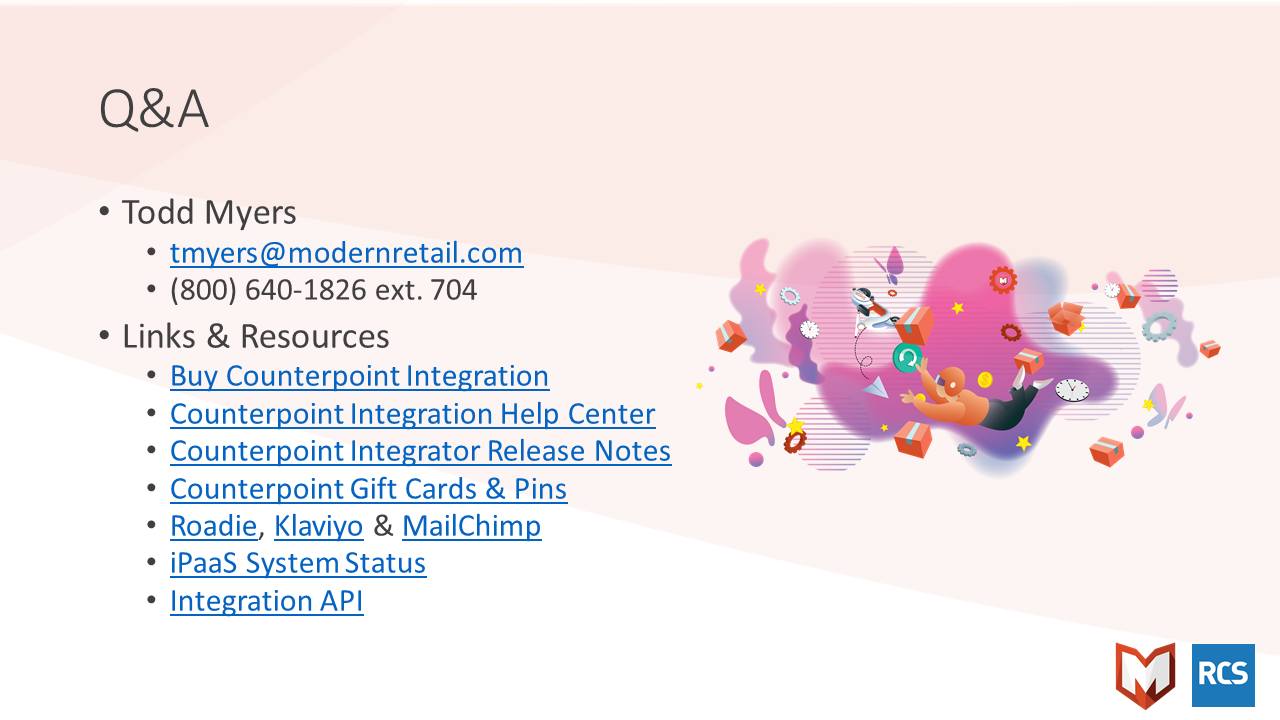 Please contact us if you have any questions about their integration with Counterpoint. Thank you.