Modern Retail Preferred BigCommerce Partner
4th Nov 2020 by Ian Pinkas
Greetings! As we march through the busy Fall months towards Winter, Modern Retail has been hard at work, creating the best possible ecommerce experience for our clients. All that hard work was recently recognized by our friends at BigCommerce in their October Town Hall, where we were one of their featured partners. You can hear all the good things they have to say about us in the video below!

If you can't watch the video, BigCommerce just said what we all already know: Modern Retail has the features you need to succeed, on the platforms and POS/ERP systems you use to run your business. Plus, whether you primarily act as a B2C or a B2B retailer, Modern Retail has you covered. Of our wide variety of features, our Curbside & In-Store Pickup feature is especially handy in today's changing retail climate.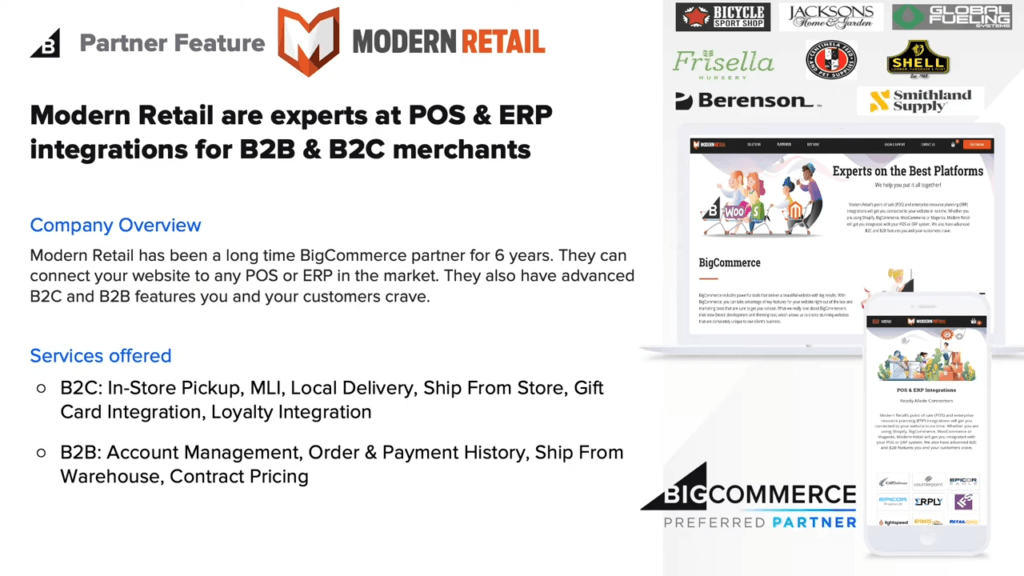 While we're proud of all the work we do for each and every one of our clients, we particularly want to highlight our Curbside & In-Store Pickup implementation for Bicycle Sports Shop. Offering alternative delivery options like Local Delivery or Curbside & In-Store Pickup helped catapult them to record sales numbers over the summer. By making it as easy as possible for customers to get their order however & wherever they want, we're blazing a trail into the future of ecommerce.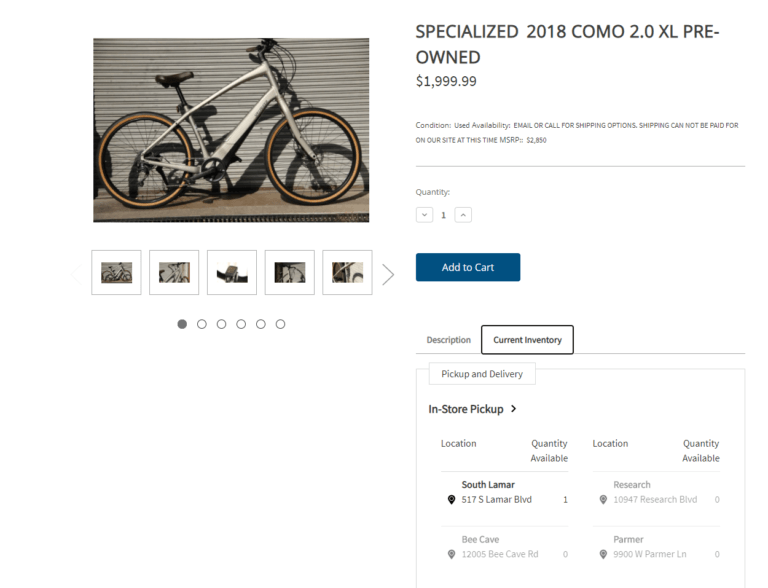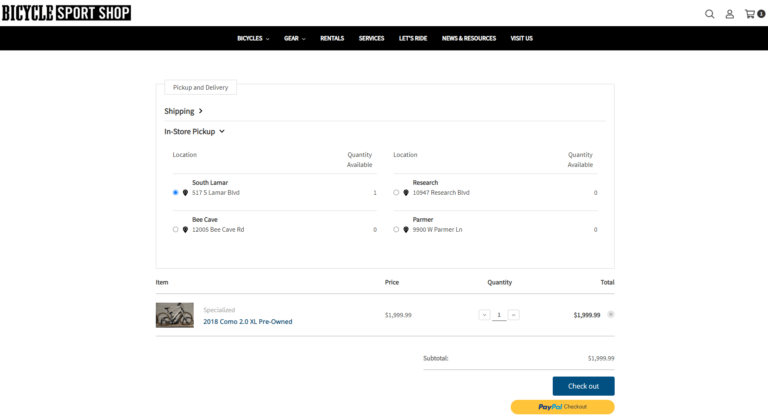 For Bicycle Sports Shop, we display inventory levels for all their locations on each product page. Then, in the checkout screen, the customer can select a location for pickup based on which stores have inventory. All of this, of course, fits the visual theme of the site, and is designed for both aesthetic appeal and ease of use. From there, Curbside & In-Store Pickup orders are routed through the Modern Retail Admin Panel. From the Admin Panel Bicycle Sports Shop employees can view & change the status of Curbside & In-Store Pickup orders, with options for customer notifications, comments, cancelling items, and more.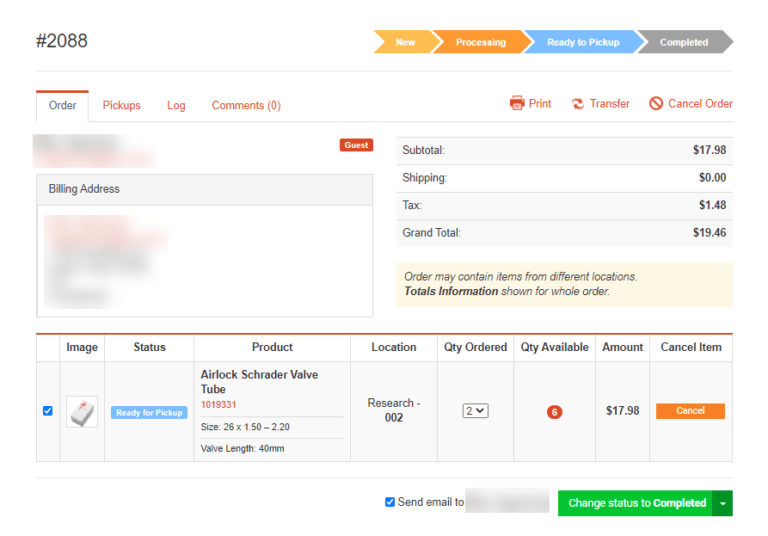 Once again, we're proud to be a BigCommerce Preferred Partner. We've done a ton of work to bring features like Curbside & In-Store Pickup to our clients, and we're glad to be recognized by BigCommerce in their October townhall.