Take Charge of Your Online Marketing
7th Jul 2014 by Todd Myers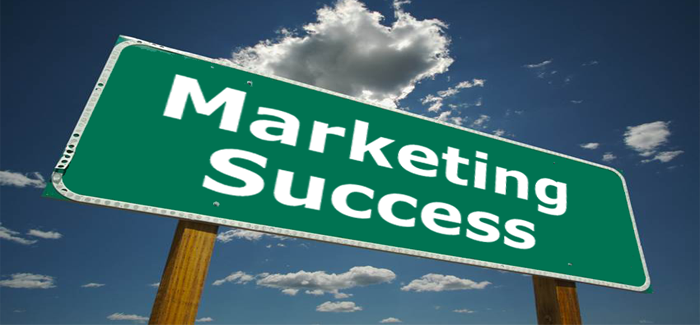 Early in my career I received some really good advice from a co-worker regarding how to succeed which was to "take charge of your career." He told me that I, and I alone, was responsible for my career. He went on to explain that our boss was there to provide guidance and direction, but was not responsible for advancing my career. This advice stuck with me, and I believe it applies to retailers and online marketing. As a retailer, you must take charge of your online marketing initiatives because no one has as much vested interest in your livelihood than you!
Drive the Bus
Today I received a wonderful e-mail from a client regarding a recent article I wrote, Google Search Update, Retailers Must Do Content Marketing Now, which he shared with all his employees. He's an excerpt of what he wrote to his employees:
"I hope everyone takes the time to read it. What is very clear, as the internet increasingly becomes integral to our lives, those retailers who have original and appealing content will win. Those who do not - will lose. This is not just critical for online retailers - this is critical for all brick-and-mortars as the internet's consumer-share-of-mind continues to grow."
What I love about this e-mail is, up until just a couple of years ago, this retailer only sold his goods through his brick and mortar stores, and by all accounts would be considered an "old school retailer." It would have been easy for him to take a passive role toward his website given his age and the need to focus on other areas of the business. However, he's worked hard to understand the importance of online marketing and how to intertwine the website with his brick and mortar stores. This active role is what's needed in order to be successful both in-store and online.
Get Employees to Board the Bus
To be successful online, you must not only drive the bus, but you also need to get your employees onboard as well. I've talked to too many owners who try to do everything themselves or only involve a select group of employees with their online endeavors. I find this approach extremely problematic because your website cannot be an afterthought for your employees, and instead, must be an integral part of their daily jobs. This same retailer recently expressed his frustration with his employees saying:
"Many of our brick-and-mortar employees don't see the synergistic connection between brick-and-mortar and online. Consequently, they view blogging as make work - not really their responsibility to help our online business."
I find this view by his employees disheartening because to be a successful retailer today, you must be multi-channel. Retailers who understand this and empower their employees to blog, interact on social media websites, and in general help to constantly market the store, will succeed.
I realize how difficult it is to get employees to value online marketing and customer service tasks like blogging and answering questions that come in via e-mail and Facebook. However, your online customers expect the same treatment as your in-store customers and will quickly find another retailer if you cannot service their needs. What most speciality retailers don't understand is this is their opportunity to really differentiate themselves from the big boxed retailers. Giving online shoppers some personal advice and attention is one of the easiest ways of finding your next loyal customer. Additionally, I suspect that many of your employees share your passion for retail and enjoy helping customers. You've come to rely on their deep knowledge of your products and how these products can be used to enrich the lives of your customers. Getting your employees to share their knowledge online with customers should be the responsibility of nearly everyone.
Hire Good Mechanics
Without question, the bus you and your employees are on will break down and you'll need help getting it repaired. Finding someone to help you with your website and online marketing is a lot like finding a good mechanic. You may hear a crazy rattle and need someone to take a look at your front-end to assess whether a simple fix is needed or you need extensive repairs. You must find someone you can trust, who does great work, but doesn't charge you exorbitant fees.
Know Your Return on Investment
Admittedly, finding someone to help you with your online business and marketing is more difficult than it sounds. Just like a real mechanic it can be difficult to understand what they are fixing, if it needs fixing at all, and if the work being done is at a fair price. Luckily, there is a question you can ask which every consultant needs to be able to answer and that is:
"What's my return on investment?"
We encourage our clients to ask and know the answer to this question, not only as it relates to their online marketing initiatives, but also when it comes to building their website. Online marketing, and especially paid advertising, have matured to the point where people can tell you the ratio of how much you're spending to how much you're making. If the consultant or agency you are working with is unwilling or unable to tell your return on investment, then you might consider looking elsewhere.
This is especially important to retailers who are new to e-commerce. Getting outfitted with the right e-commerce platform and marketing solutions may be the difference between success and failure online. If you're just getting started online, you should read Building a Website is a Business Decision, Not a Technical One because maybe what you need right now is a van to get you from place to place instead of a bus. The trick is to know what you're buying and to make sure your investment, whether that's in a new website or marketing, gives you the return you need in order for you to be successful.
Store owners who take charge of their website, who get their employees involved, and take a vested interest in the operation of online business, ultimately succeed in this multi-channel retail world.
Follow Todd on Twitter @Todd_Myers.