The Challenge of Gift Card Integration
11th Feb 2015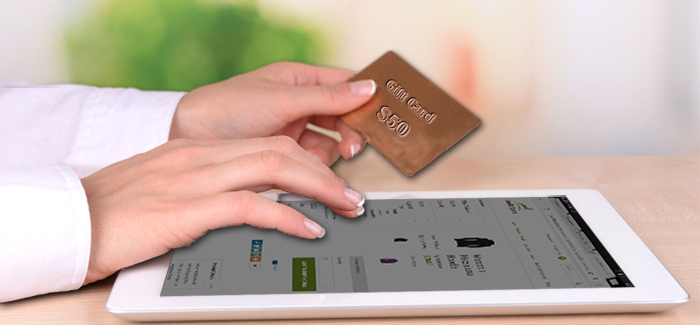 Retailers know that gift cards are a great way to boost sales, increase brand awareness and attract new customers, but they also come with their challenges. With the explosion of online shopping in recent years, retailers and in turn, their e-commerce developers, have been challenged to come up with solutions that integrate the retailer's Point of Sale (POS) gift card program with their online business.
For many POS systems that are installed on premise, there is simply no way for the system to share gift card information because the POS system does not provide any means of integration. As a result, these retailers are forced to offer separate programs that can only be used either in-store or online, depending on where it was purchased. Or a riskier scenario would include trying to manually coordinate gift card information between the two systems as retailers often do with their non-integrated inventory and pricing information.
Some POS systems utilize an application programming interface (API) which developers, like Modern Retail, can use to allow the POS and e-commerce business to communicate. In fact, we use API's to integrate POS systems and retail websites on a regular basis, allowing retailers to share pricing and inventory information, so why not use those same API's to share gift card information? This allows both systems to acknowledge the gift card, the balance on the card, along with any other pertinent information.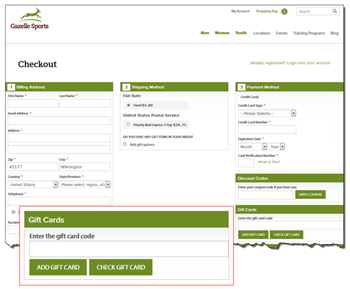 If your point of sale system doesn't offer a means of integration, another alternative is third party solutions. Many of them use an API which, as we've discussed, allows the gift card information to be shared between in-store and online systems. One of the third party solutions that Modern Retail likes is TenderCard because they have an API, making integration easy. TendCard is a little different as it allows multiple stores to "share" the same card, like stores in a mall, for example.
For instances when information from the POS is stored on premise, in the physical store POS, synchronization generally needs to be scheduled - often on an hourly basis. This can cause challenges as well.
We have a client who has two stores located across the street from each other. This store has had multiple occasions in which a customer used the gift card in one store, then immediately walked across the street and reused the gift card in the other store. Because the two systems weren't synced up yet, the customer got away with their fraudulent purchase. Similarly, it would be easy for a customer to make a gift card purchase on their smart phone and then seconds later purchase an item from your store with the same gift card.
So how do you avoid problems that occur when two systems are not sharing information immediately? Many POS systems are cloud-based, offering real-time synchronization. This is vital when you are utilizing gift cards that are integrated with both your on premise location and your online business. Transactions that occur in one place are immediately accessible in "the cloud," eliminating the possibility of fraudulent activity.
While gift cards can present their challenges for brick and mortar retailers with e-commerce businesses, they clearly offer significant value to the stores as well customers. If you have a program in place, but one that is not integrated, or if you are considering implementing a program, consider an alternative that allows easy integration with real-time synchronization so you can fully reap the rewards that a gift card system offers.
Learn more about TenderCard: