WordPress, The Perfect Content Management System for your E-Commerce Website
5th May 2014 by Todd Myers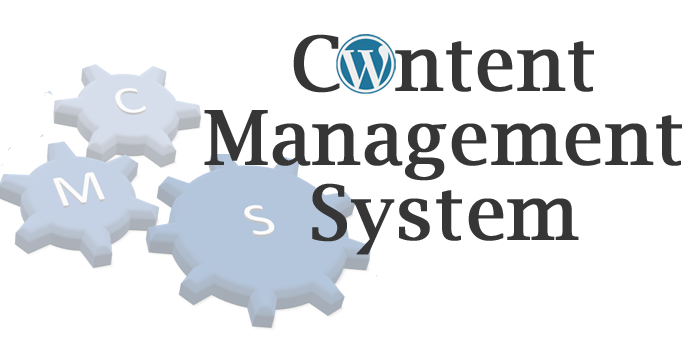 Content Marketing: The New SEO
Search Engine Optimization has evolved over the last few years and traditional SEO, for all intents and purposes, is dead. Replacing SEO is Content Marketing, which frankly is what I'm doing right now with this blog article. The general idea is to write about topics and subjects that you're passionate about or have deep rooted knowledge. As you write about these topics, people will naturally gravitate to them and refer others to your work. Google will pick up on these links and interactions and reward you by ranking you higher in their search results. Now that you understand Content Marketing, my guess is you're probably asking yourself how it applies to your e-commerce website. In a nutshell, it is everything. As a retailer, you need to write and blog about things that interest you. This could be trends for the spring, an interview with a new designer that you love or the latest trunk show you had in your store. Your customers will appreciate your point of view and Google will reward you by ranking your content and website higher.
WordPress: It's Not Just For Blogging Anymore
Writing content and contributing is a lot easier than you might think with a Content Management System (CMS) called WordPress. WordPress is arguably the best and most powerful CMS on the planet and makes the perfect companion to your e-commerce website. WordPress started as a platform for bloggers but has quickly grown to become much more. E-commerce websites are now being built on top of WordPress, leaving WordPress to manage the content on the site and a plugin to run the shopping. Modern Retail likes building new websites in WordPress because it provides the ultimate flexibility as the retailers online presence grows. If you step back and look at your website you'll quickly deduce it is made up of two components: an e-commerce engine and a content manager system. Many e-commerce platforms and service providers have focused on making powerful e-commerce tools, but often largely ignore the content management system. They often force the user to write content for their website using their proprietary CMS, which by today's standards are archaic and under-powered. Additionally, some providers "lock away" your content in their system, making it very hard to export and import into a new system if you ever decide to leave. Worse yet, sometimes it is nearly impossible to reserve the content and URL structure of the pages you created when you switch to a new provider. This can have drastic results for you, erasing years of hard work in building up your ranking with the search engines.
WordPress and Magento: A Match Made in Heaven
Modern Retail recommends a different approach which includes using the e-commerce platform do what it does best, running the shopping on your website, and leaving the content management to WordPress. What's brilliant about this approach is you'll never lose the search engine you've built up if you decide you need to replace the e-commerce engine with a more power platform like Magento. This is something we do all the time and the content stays put in WordPress even though we've ripped out say, WooCommerce, and replaced it with Magento. We use the same approach when building websites in Magento from the get-go. We never rely on Magento to do the heavy lifting around the website content. Instead, we run WordPress and Magento in parallel so our stores can use the e-commerce brawn of Magento and the content management prowess of WordPress. Clients love it because it truly is a "best of breed" solution and they feel empowered because it make the management and upkeep of their website that much easier. Modern Retail feels good about this set up knowing that if Magento ever needs to be replaced with something else in the future, their content will remain in-tact and transferable to their new e-commerce platform. Whichever route you decide to go, it's easy to see why WordPress is the preferred Content Management system on the planet. Now if it could only write the content for you...