Modern Retail's Counterpoint Presentation
30th Aug 2021 by Ian Pinkas
Modern Retail recently had the opportunity to give a presentation on the variety of services we offer retailers using the CounterPoint POS system. Since this presentation did a good job of laying out everything we have to offer (and a few things we're looking forward to in the future!) we wanted to make it available here as well. So, without further ado, let's dig in to what Modern Retail can offer Counterpoint users: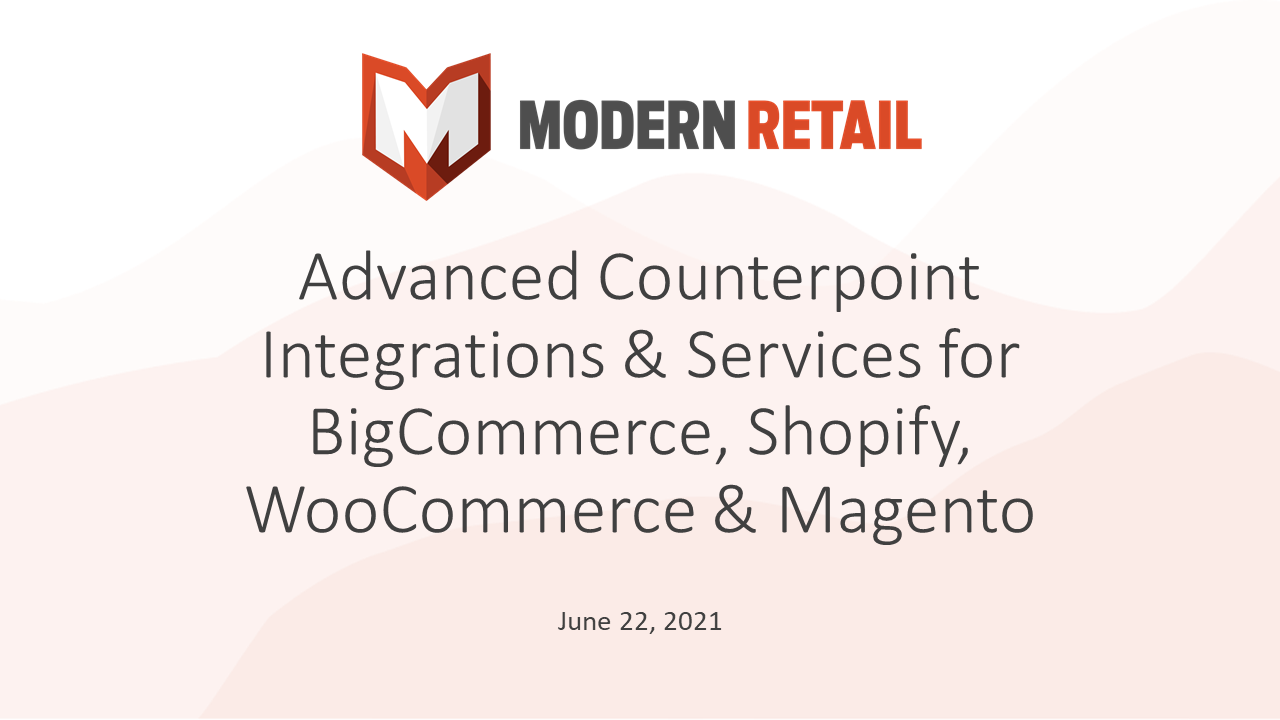 The title card for our presentation.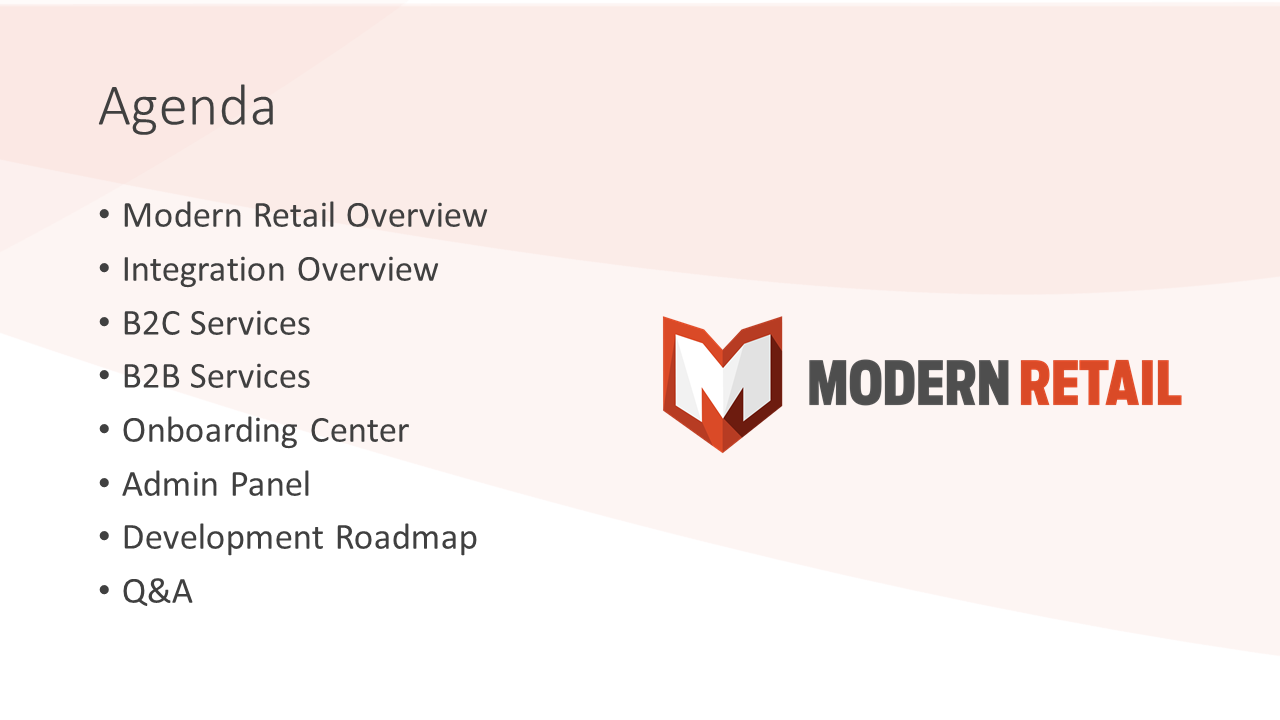 An overview of what we'll cover here.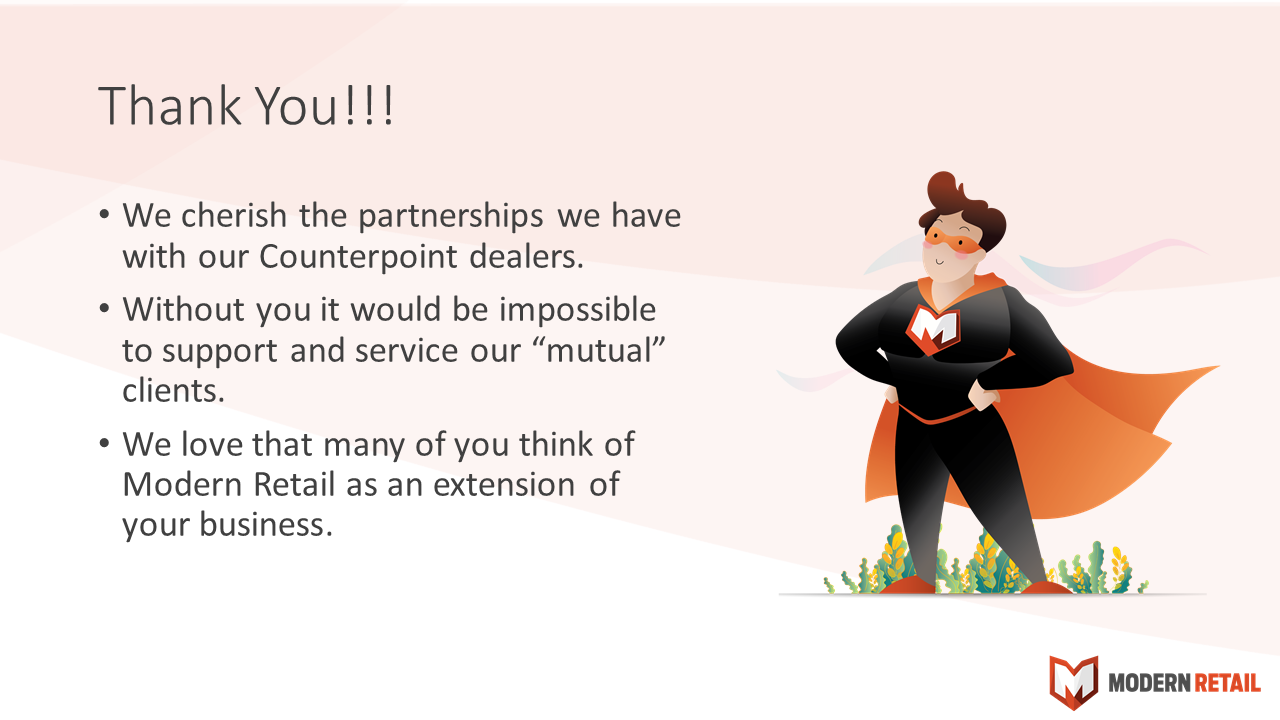 We truly appreciate the relationships we have with the Counterpoint dealers we work with!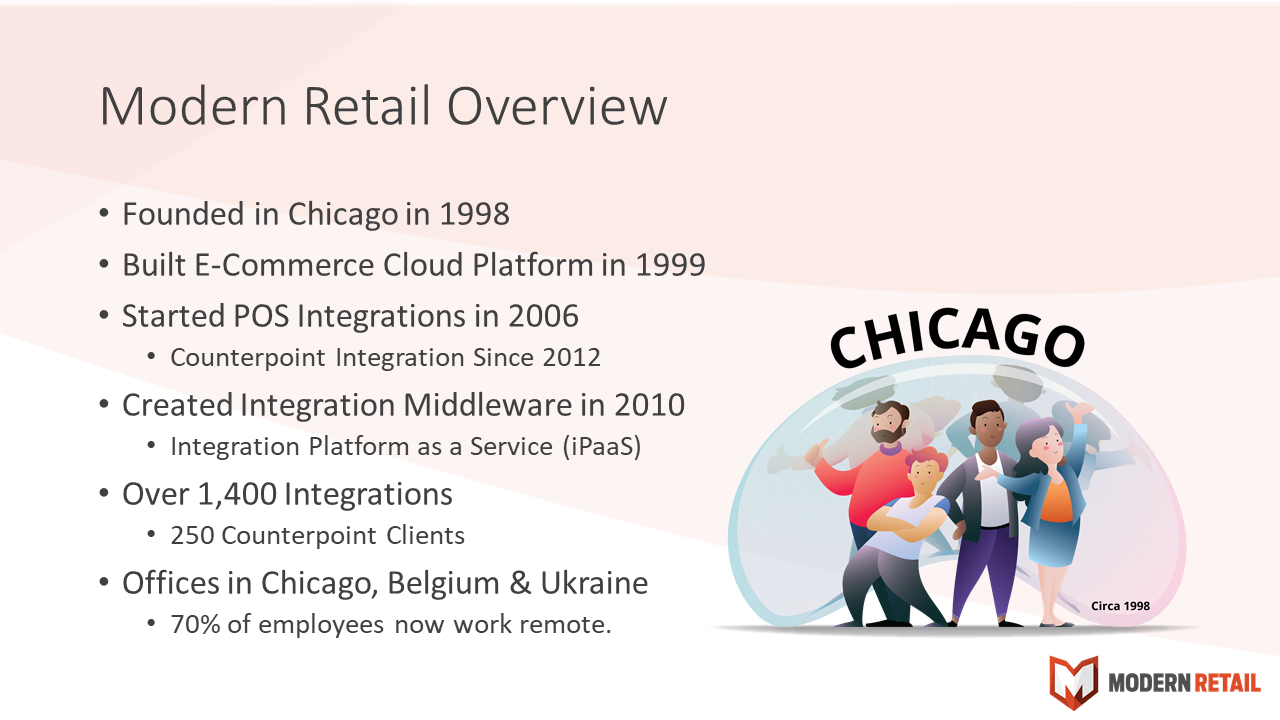 A little reminder of who we are!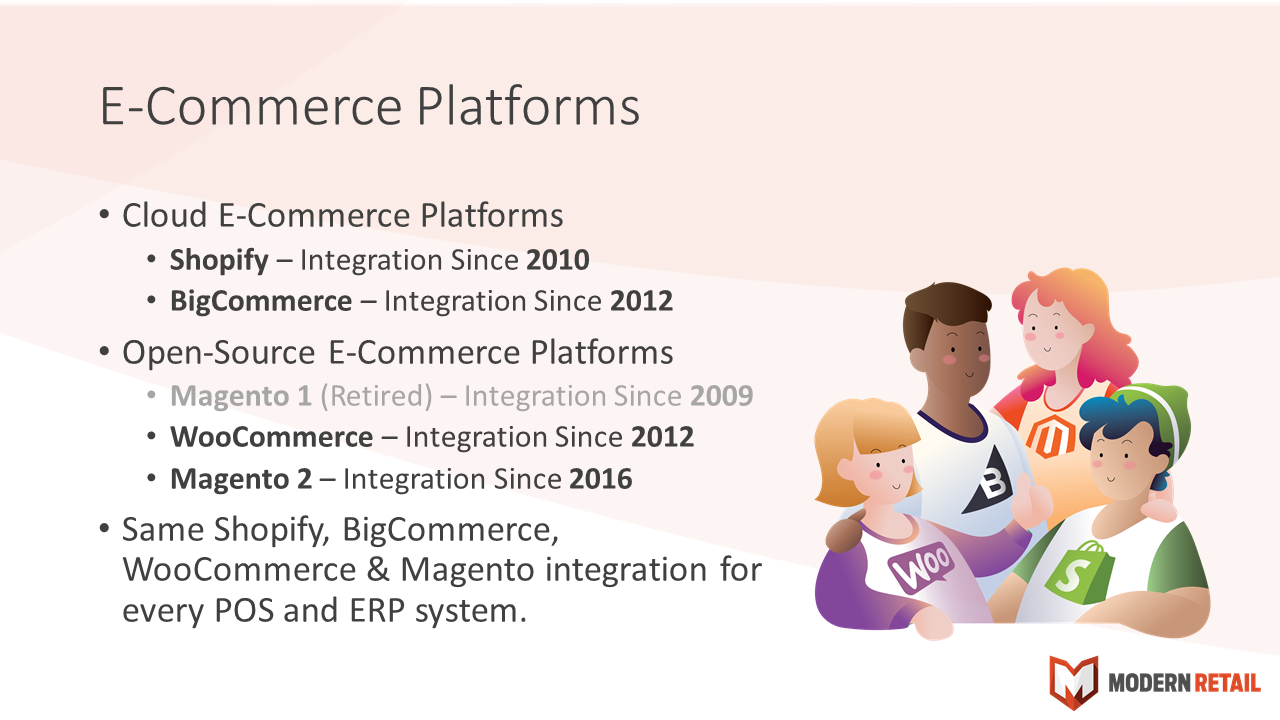 Modern Retail is pleased to support Shopify, BigCommerce, WooCommerce, and Magento 2 for our Counterpoint integrations.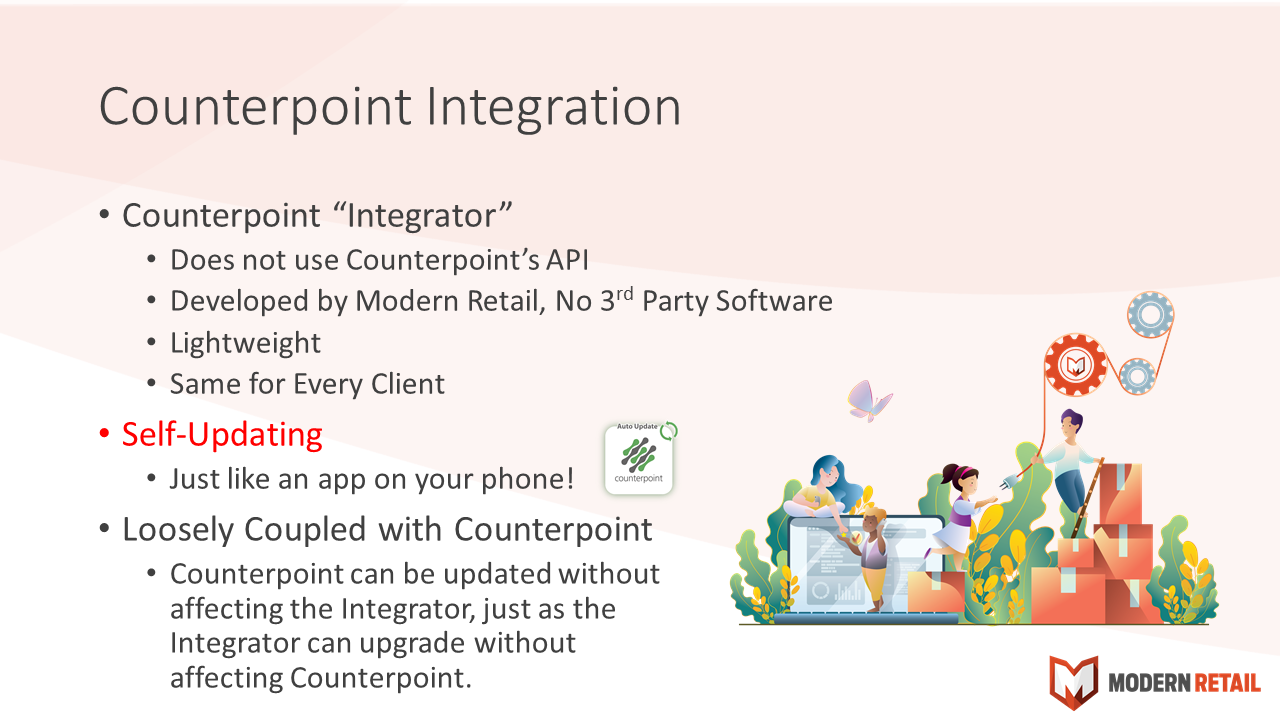 A glance at some of what makes our Counterpoint integrator great!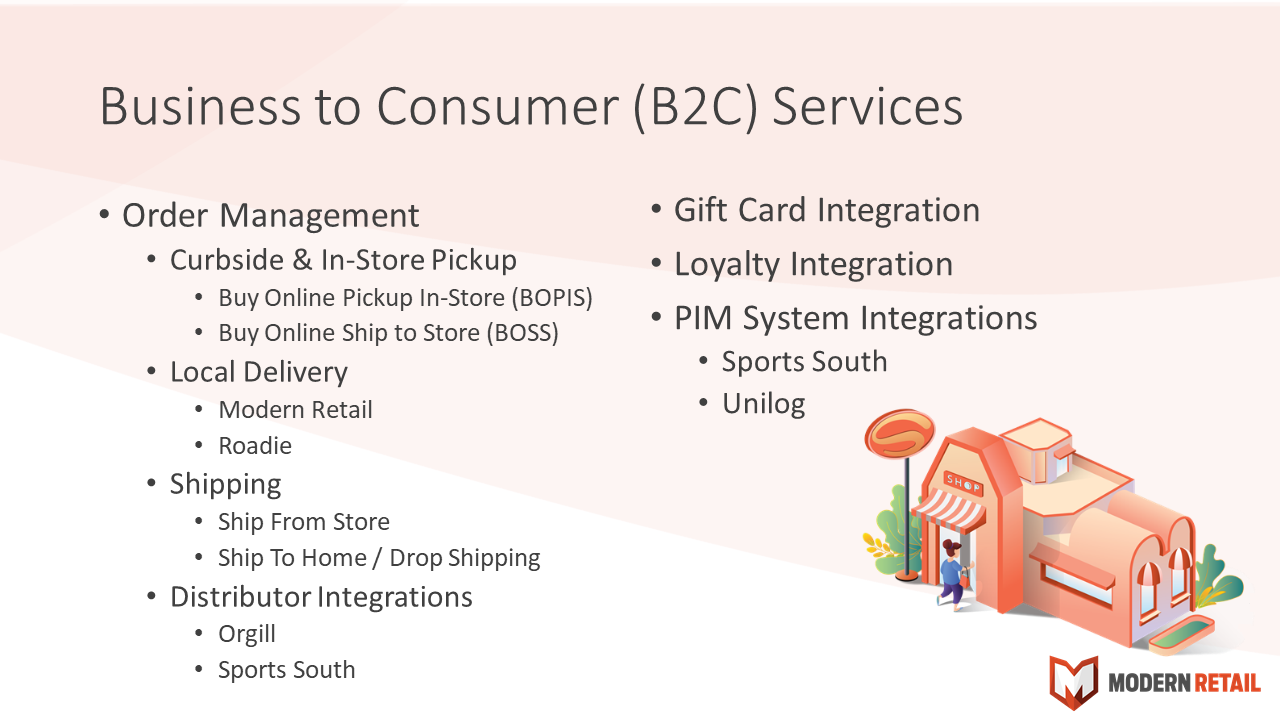 All the different B2C features our Counterpoint integrator can support.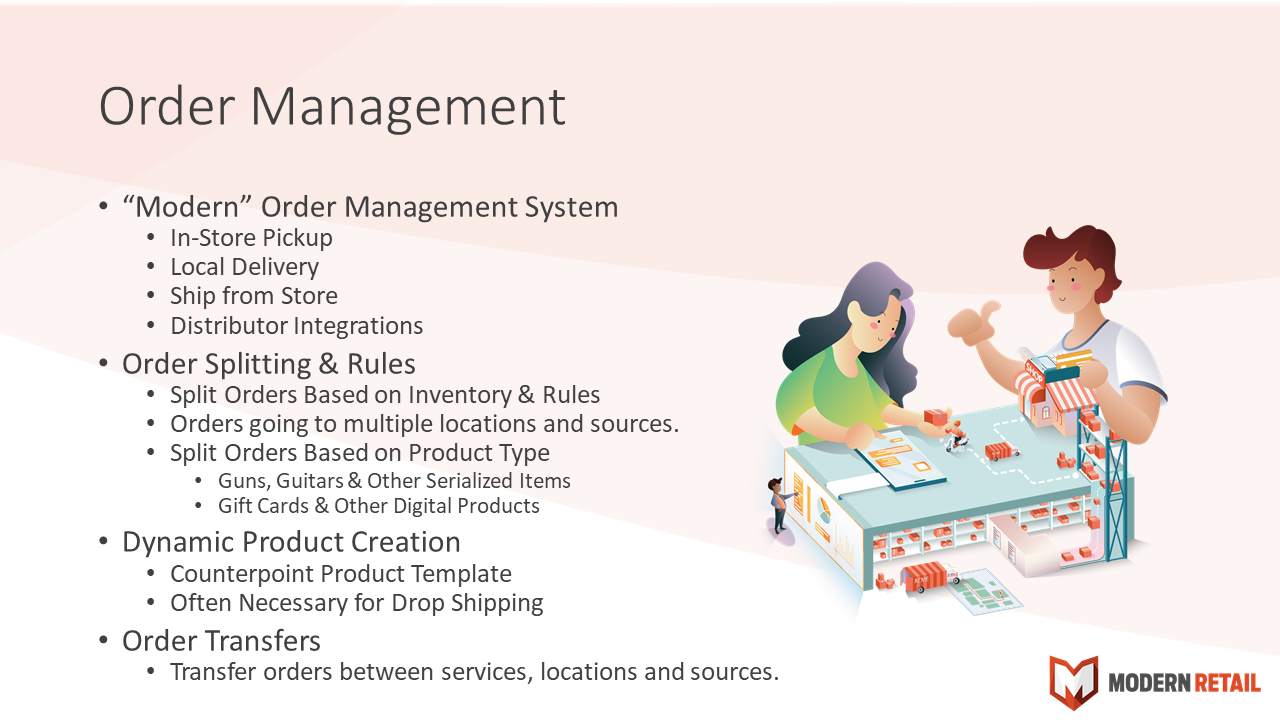 Modern Retail utilizes a versatile & powerful set of order management tools for all our integrations.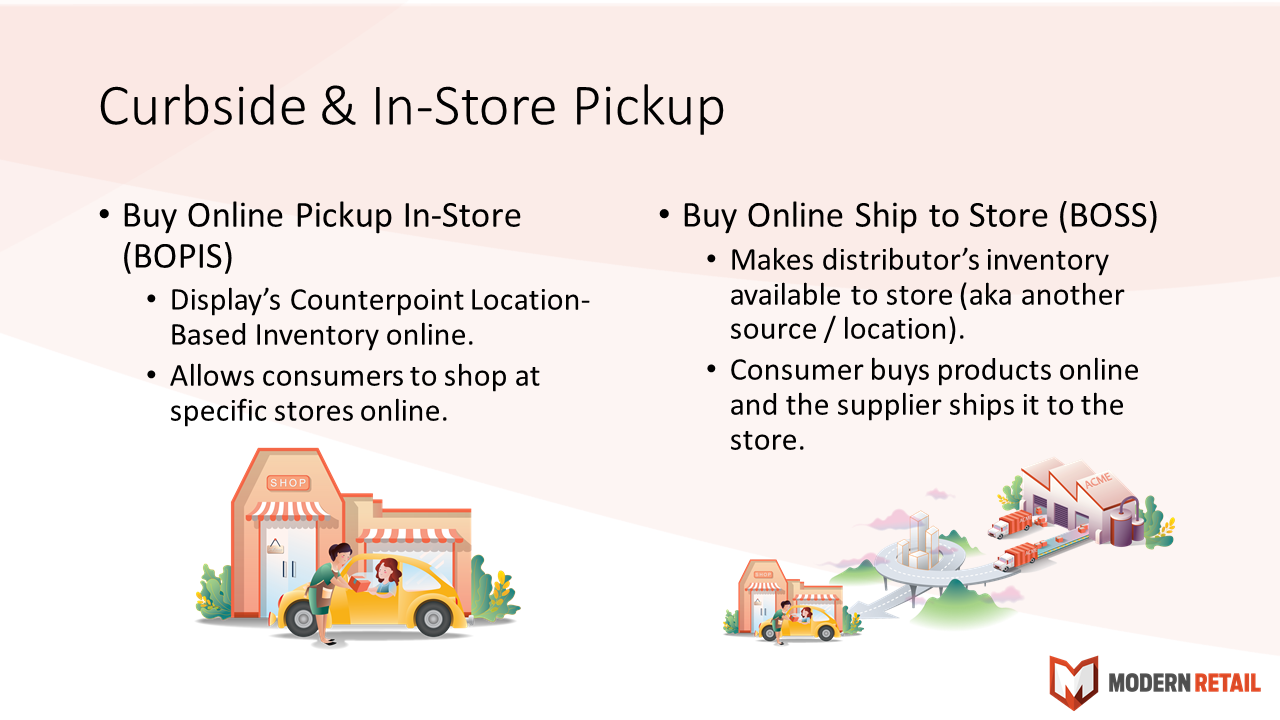 Curbside & In-Store Pickup entered the limelight over the last year, and now they're features customers expect from their retailers.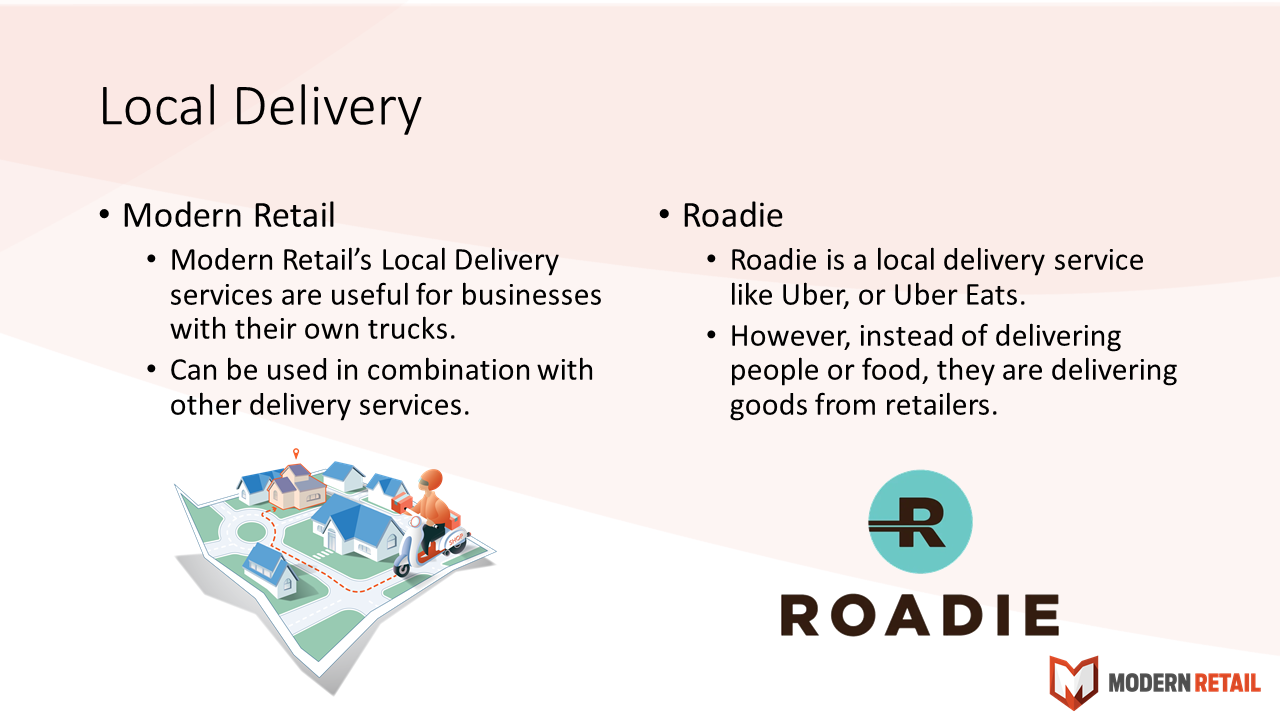 Modern Retail's Local Delivery feature is perfect whether you use your own delivery trucks, or if you use a 3rd party service.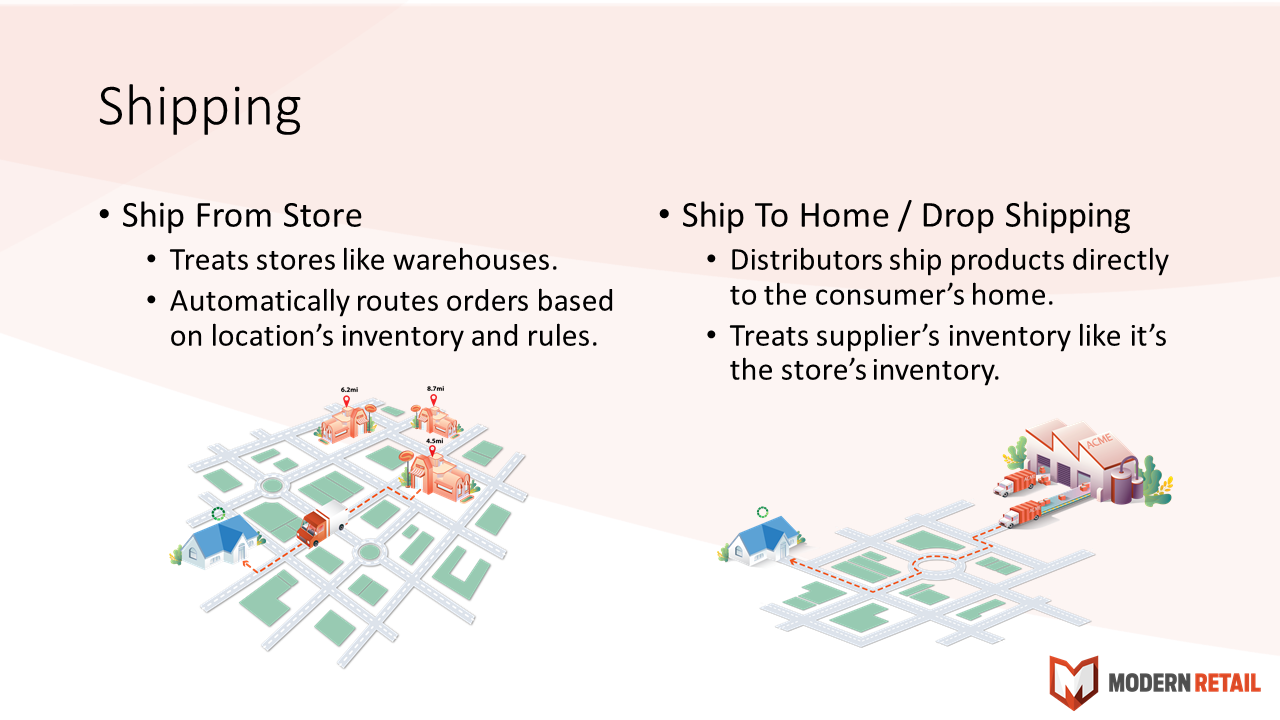 Our Ship from Store & Ship to Home/Drop Shipping features offer you and your customers the versatility you need to compete.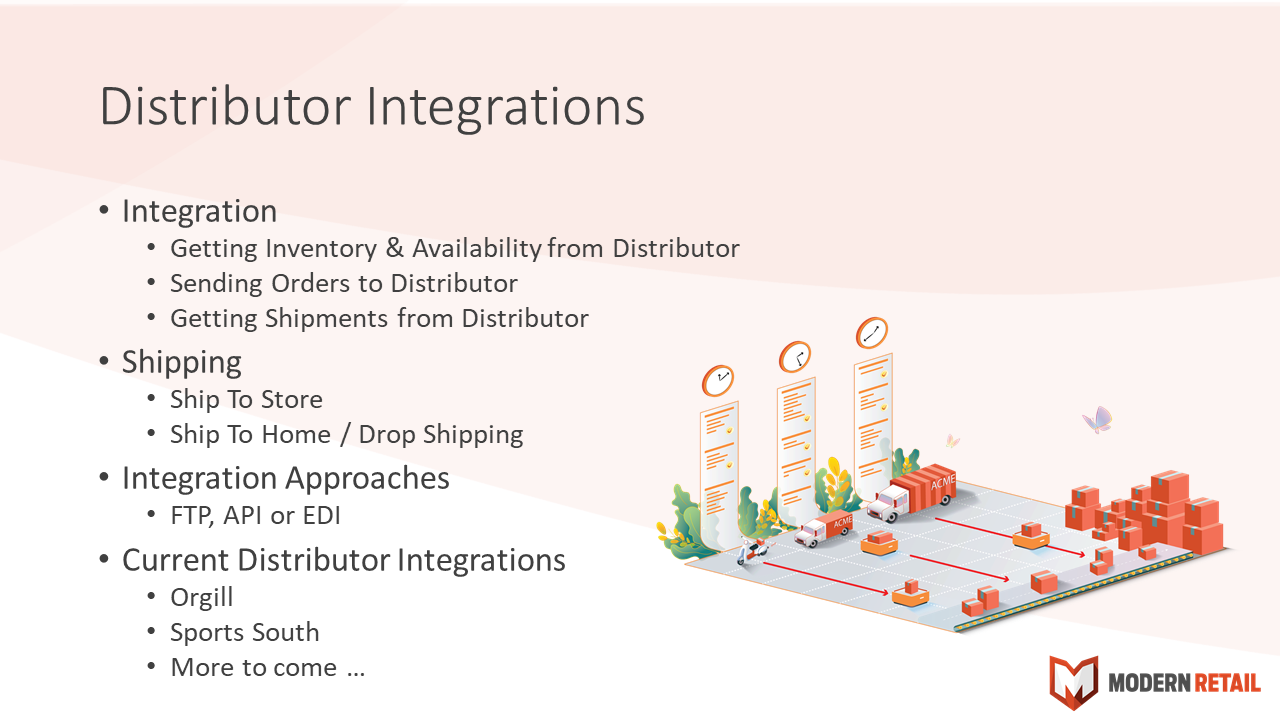 Our distributor integrations let you use your distributor's catalog as your own, letting you offer your customers even more of the products they love.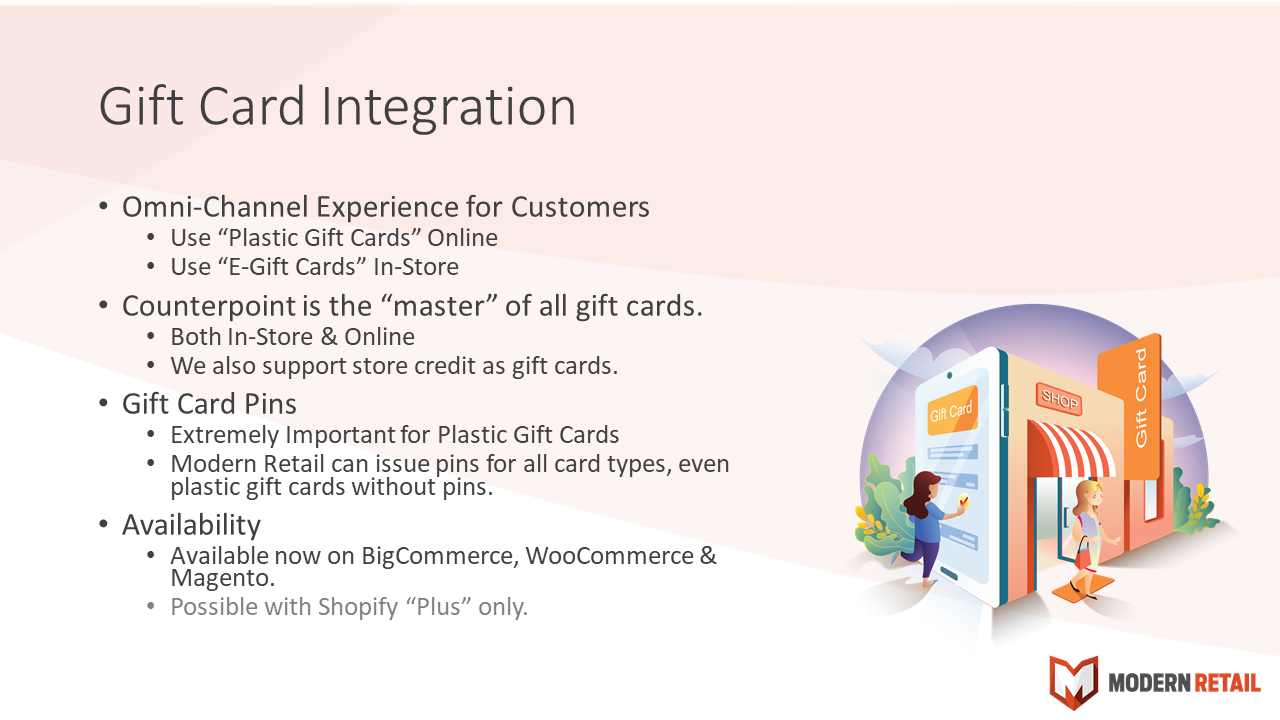 Who doesn't love a gift card? Our Gift Card Integration lets you treat physical & digital gift cards interchangeably, making things easy for your customers.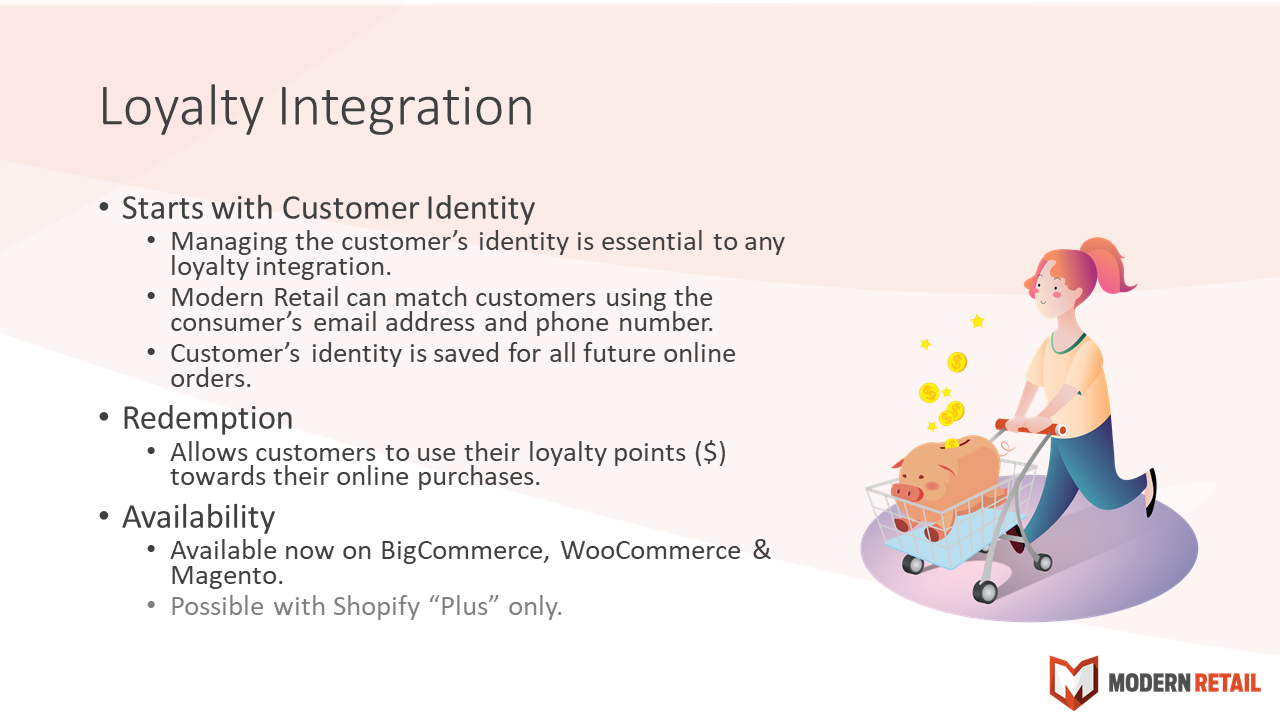 Modern Retail's Loyalty Integration lets you reward your customers for repeat purchases, incentivizing loyal shoppers!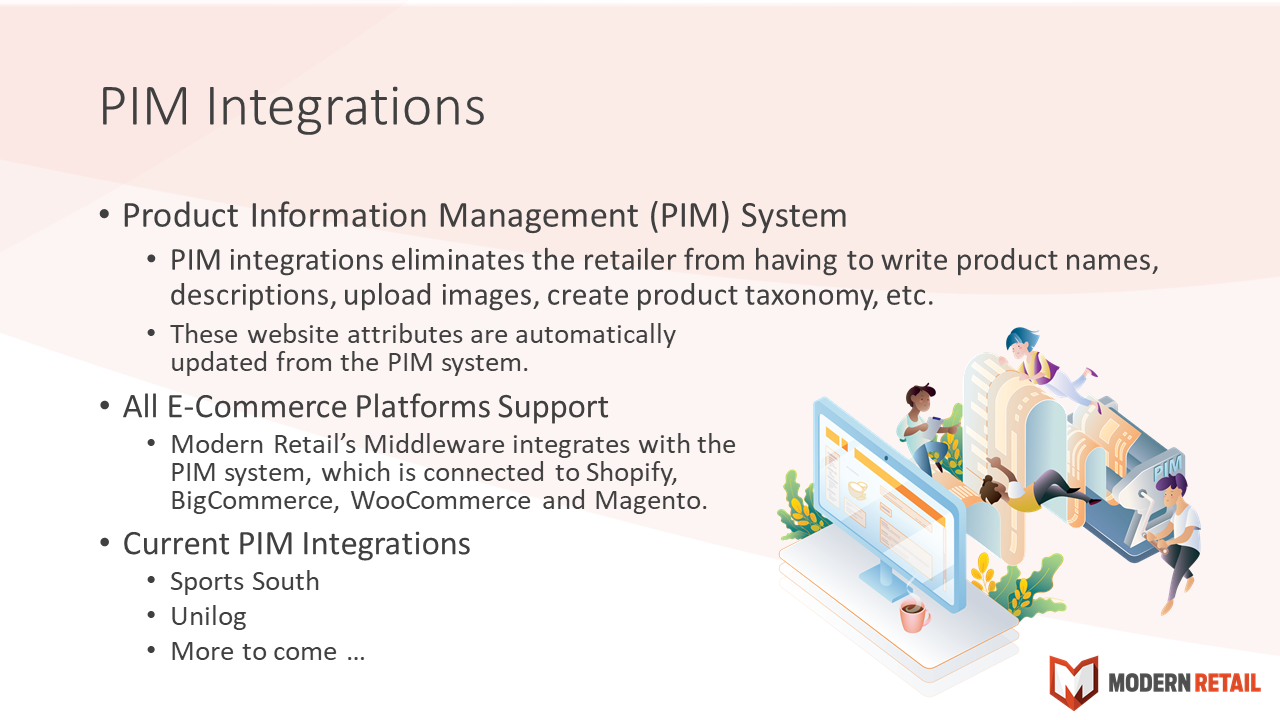 Our PIM integrations help make it easy to manage your catalog, with more options coming soon!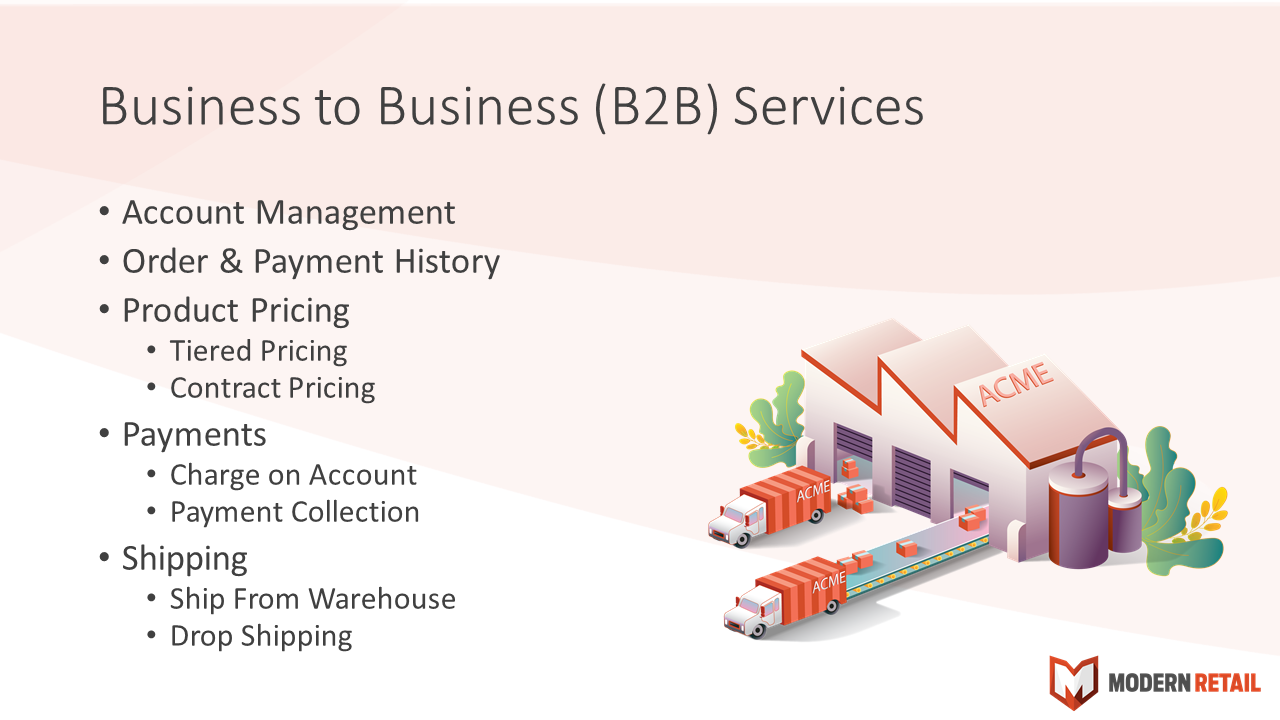 Modern Retail has a variety of features dedicated to our B2B clients.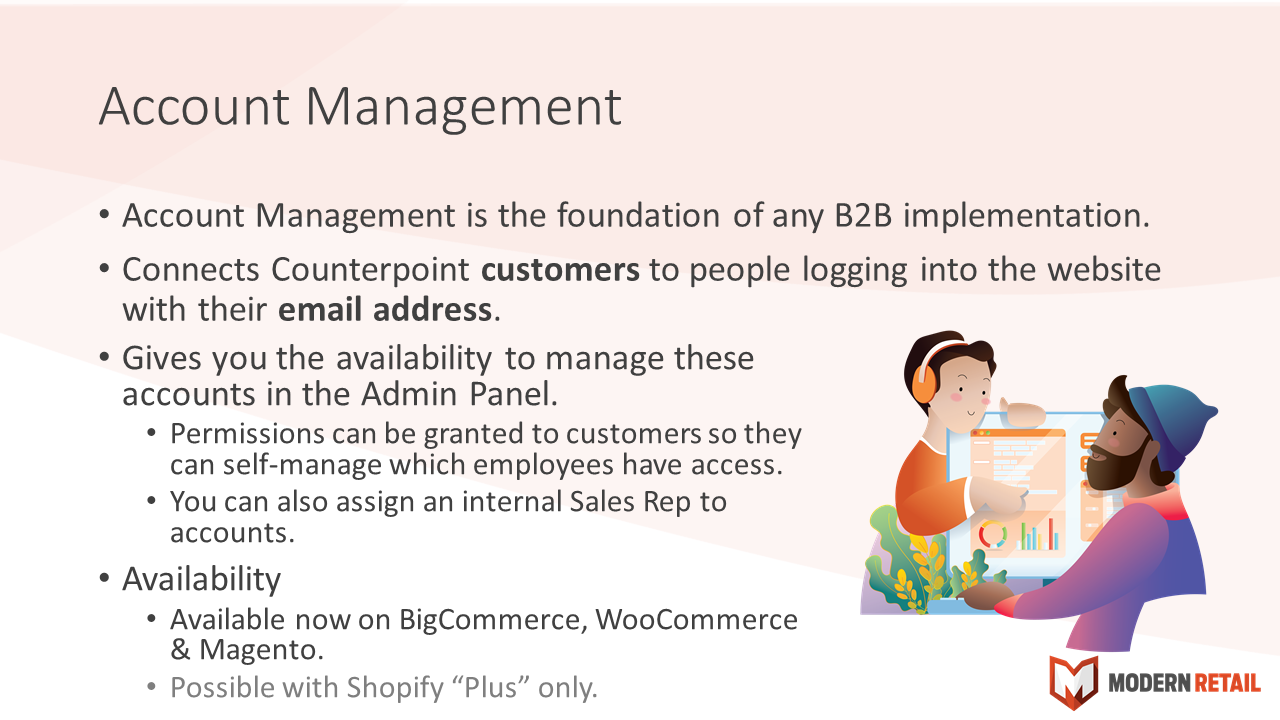 Account Management helps you keep track of all your B2B clients, a must-have for any B2B business!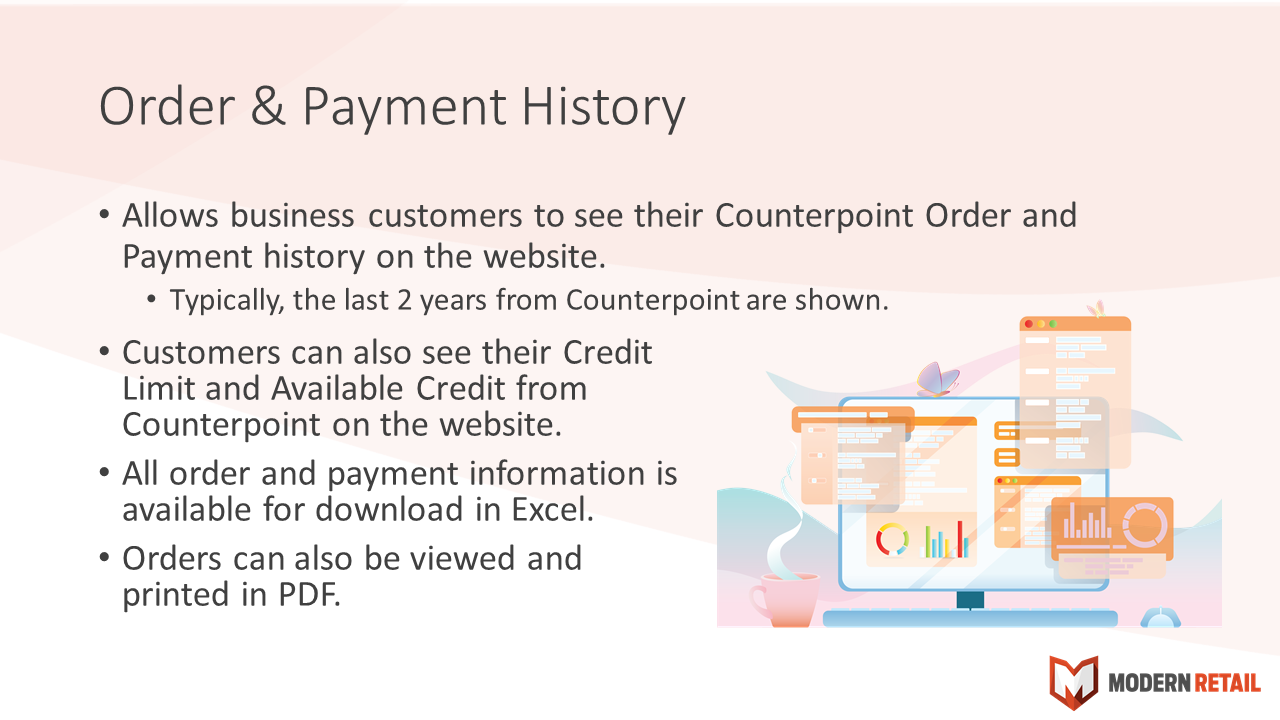 Another key aspect of our B2B integrations is order and payment history.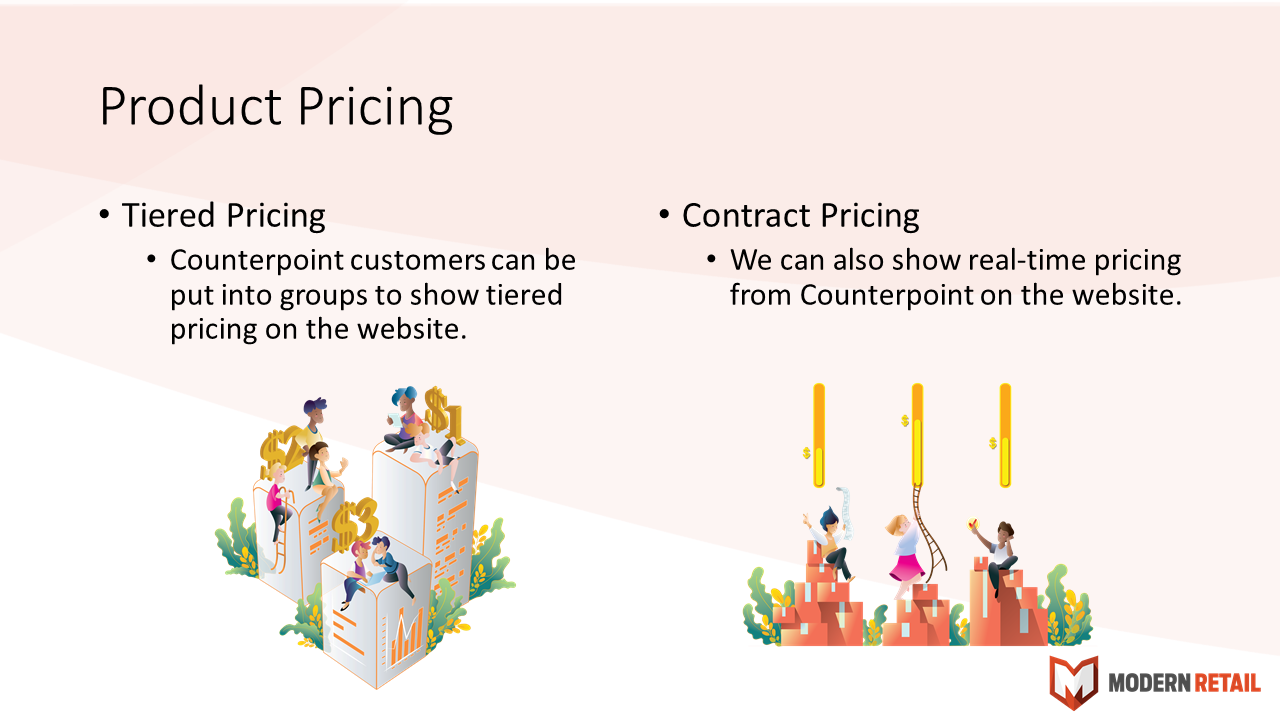 Tiered pricing lets you give your favorite customers discounts, while contract pricing allows for real-time pricing from Counterpoint.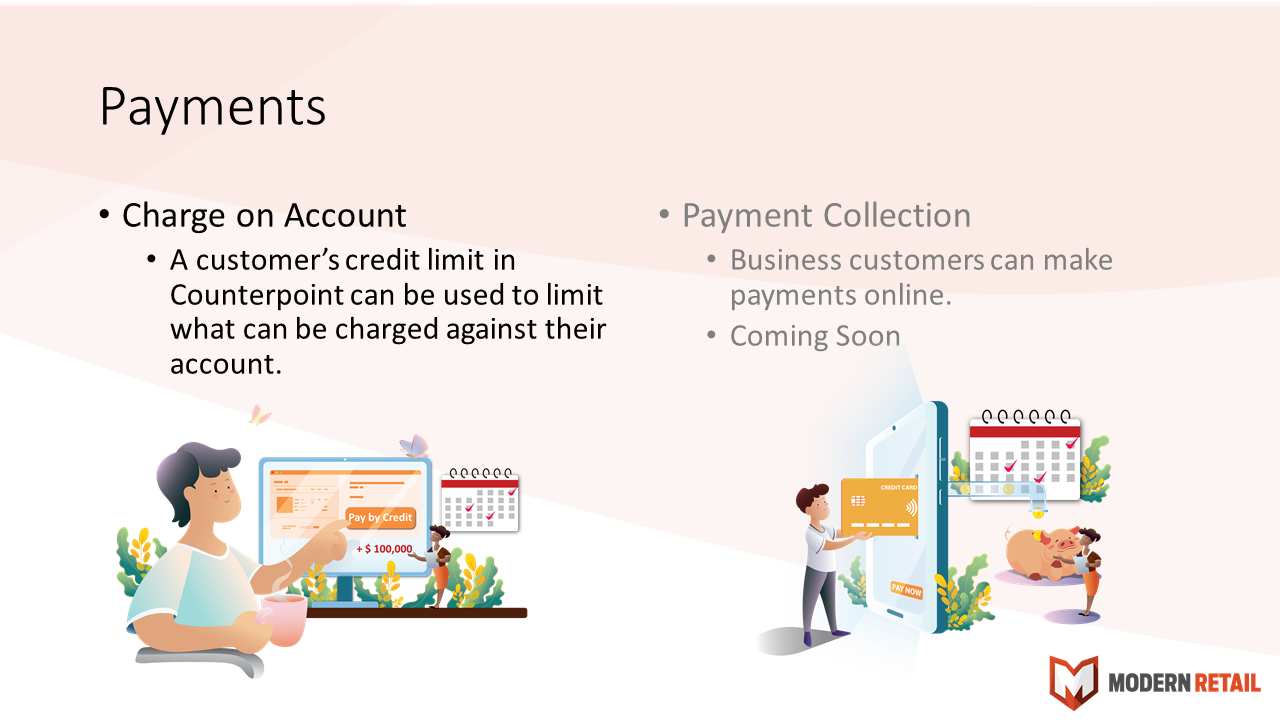 Charge on Account lets customers utilize their credit limit online, while our payment collection feature will allow them to make payments online!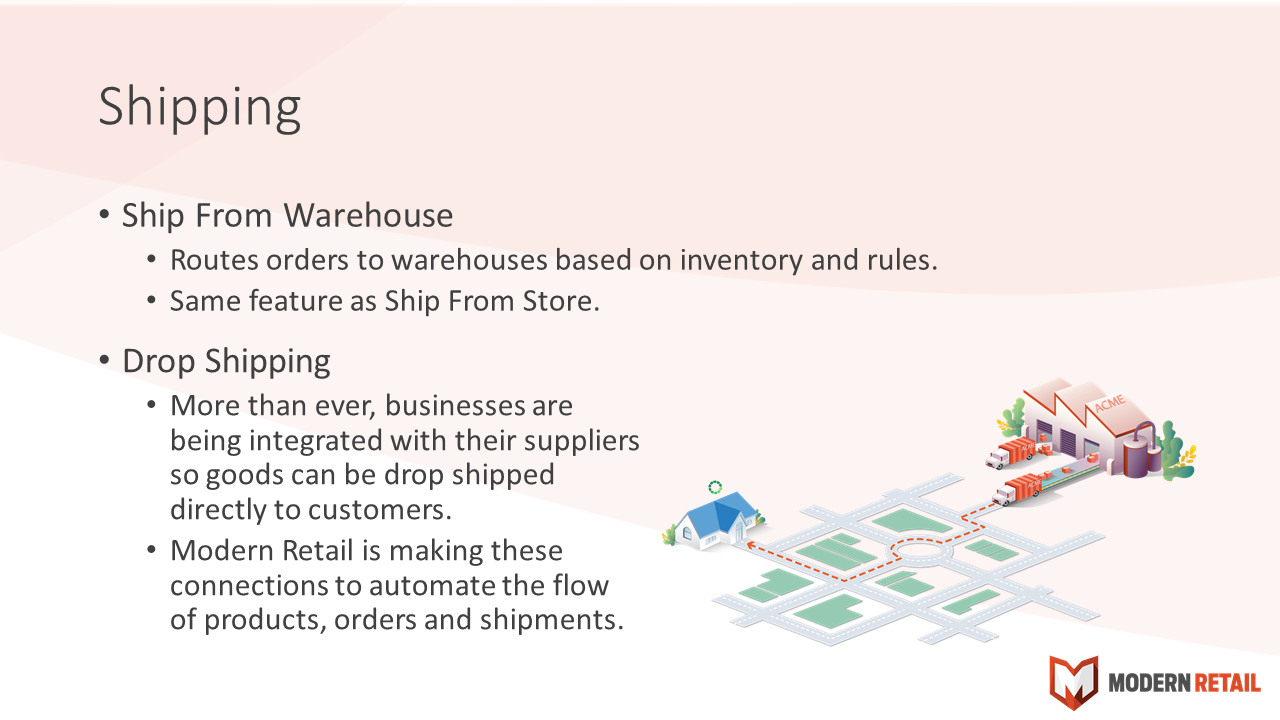 Ship from Warehouse utilizes our "Rules" architecture for shipping, letting you have a huge degree of control over your shipments.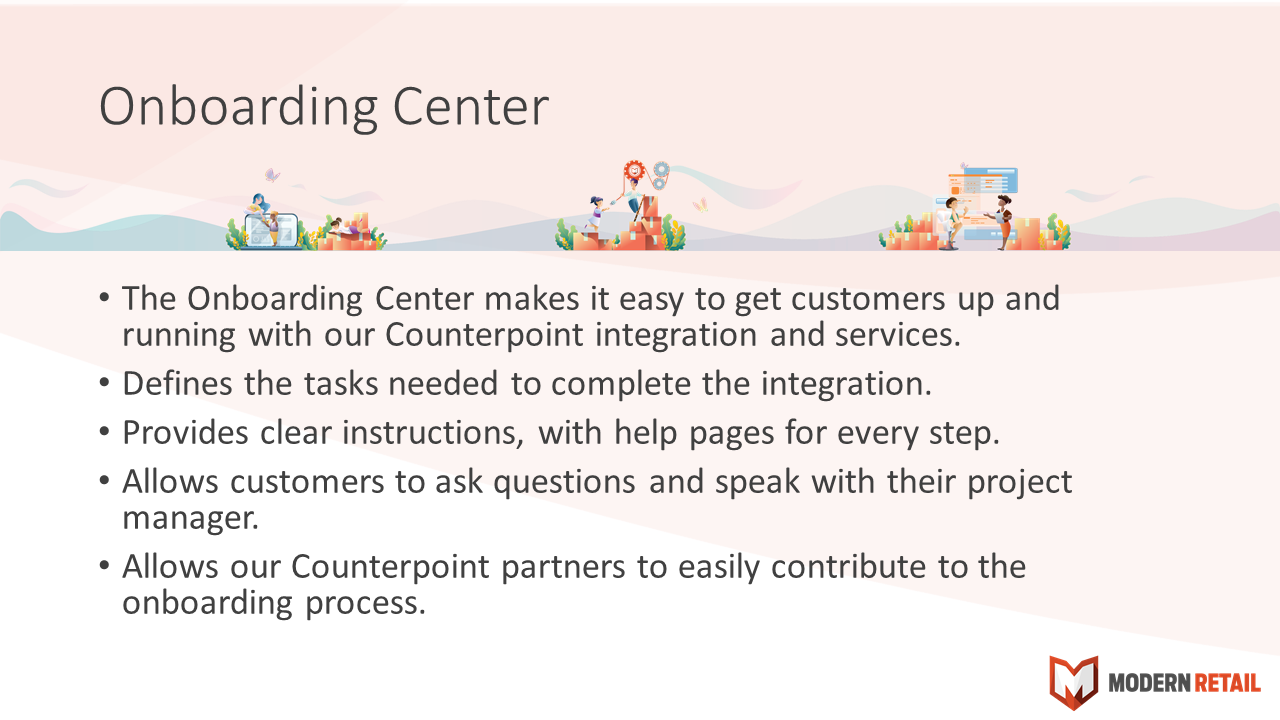 Modern Retail's Onboarding Center helps make the integration process as easy as possible, so you can get up and running ASAP.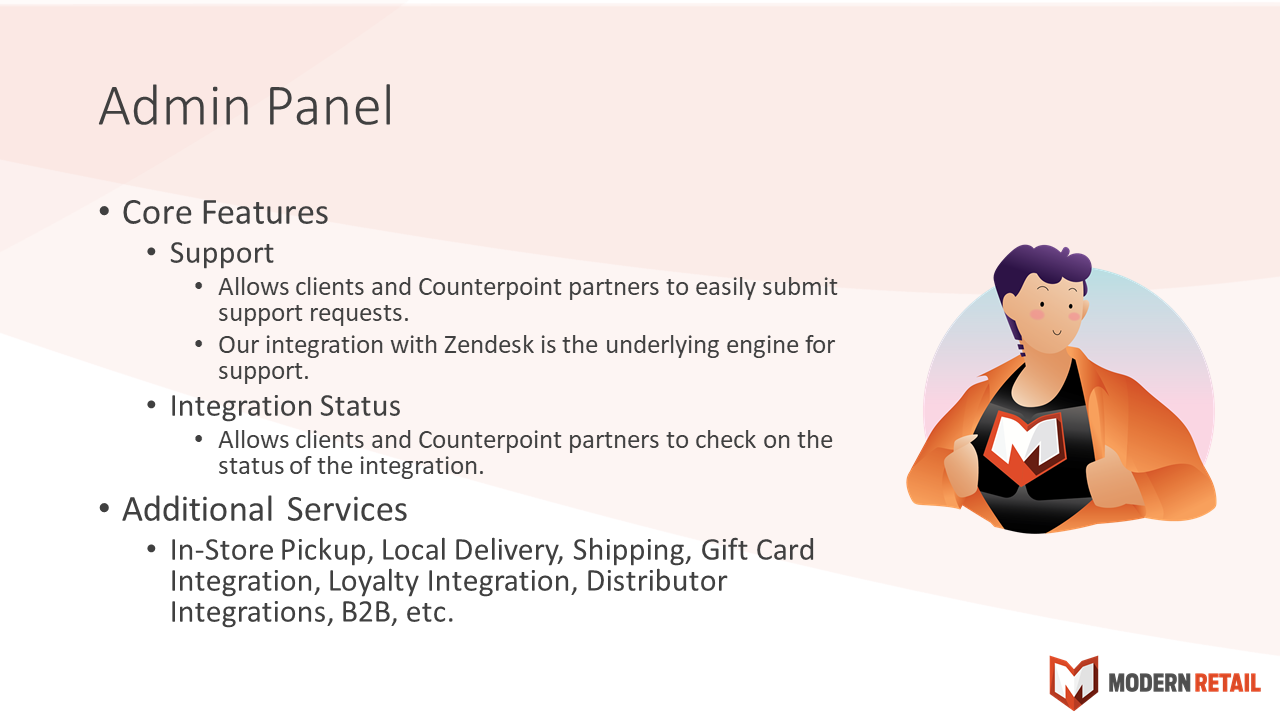 The Modern Retail Admin Panel is the core hub for your integration, letting you manage and configure your integrator, along with any additional services we're providing you.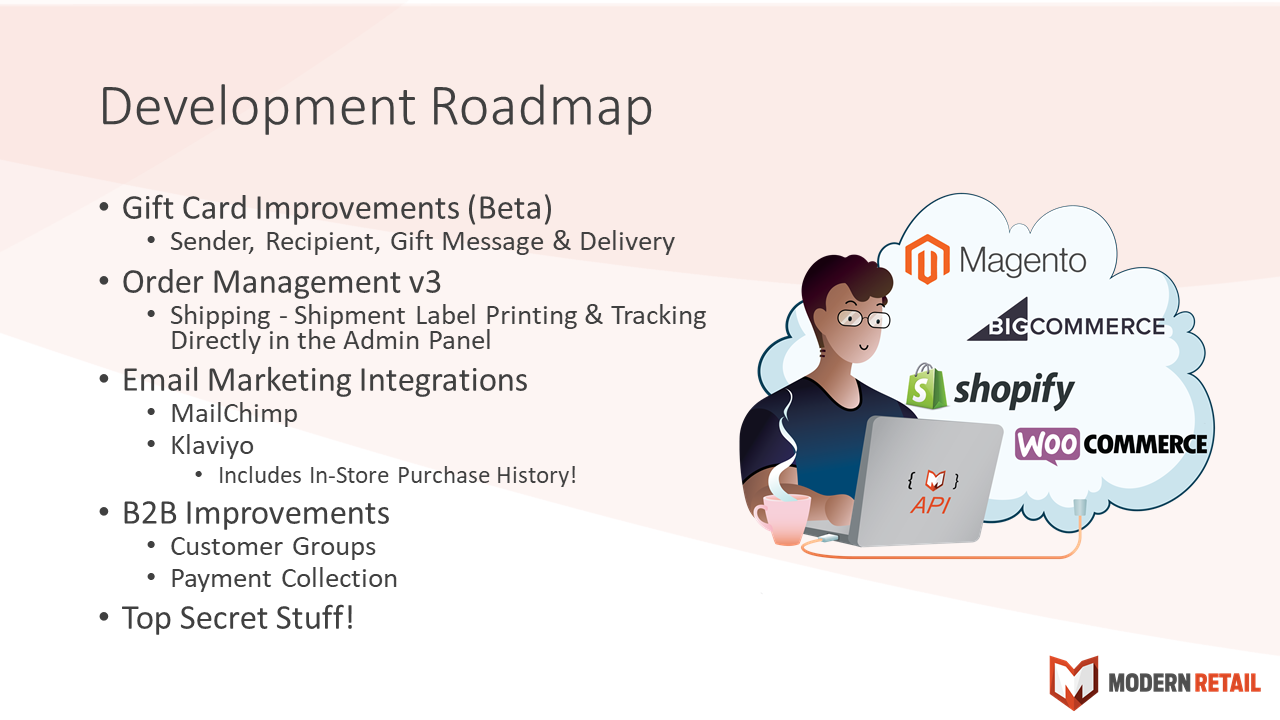 Modern Retail is always working on developing new features & improving existing ones. Here are a few key things we're working on right now!
And that's it! We hope you enjoyed getting a look into our Counterpoint integration. Modern Retail is dedicated to providing the best services & integrations possible for all our clients, and we're always innovating new improvements! If you're interested in a Counterpoint integration of your own, you can check out our services in greater detail here.